On This Date In Twin Cities History - September 30, 1887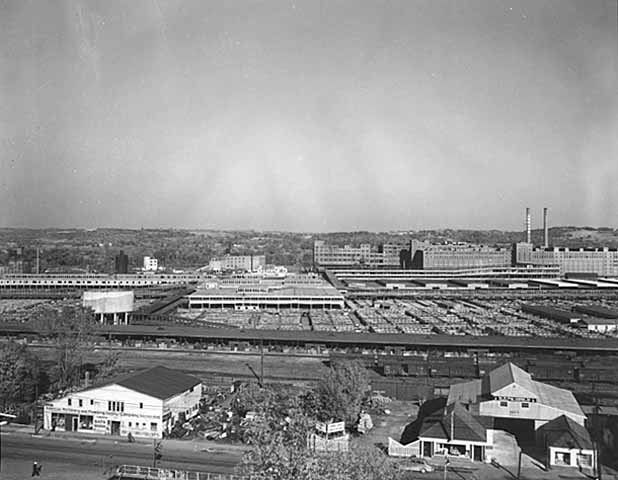 On this date in 1887, three months after the St. Paul Union Stock Yards was founded by Alpheus Stickney, the first trainload of cattle arrives in South St. Paul from Montana. For the next 120 years, the South St. Paul stockyards would go on to become the economic foundation of the city.
Developed on 260 acres along the Mississippi River, the stockyards employed over 6,000 people during its peak decades from the 1930s to the 1960s.
From 1974 to 1981, the South St. Paul stockyards were the largest livestock market in the world. However, in the 1980s and 1990s as meat companies increasingly bypassed the middle-men and obtained supplies directly from producers, the stockyards began a steady decline. Finally, on April 11, 2008, the South St. Paul stockyards held its final cattle sale.
Today, a business park occupies the land where the old stockyards once stood and the only remaining vestige of the stockyards are the gates to the Armour Meat Packing Plant located at the corner of Armour and Hardman Avenues.
Read more about the Armour Gates….