On This Date In Twin Cities History - December 20, 1981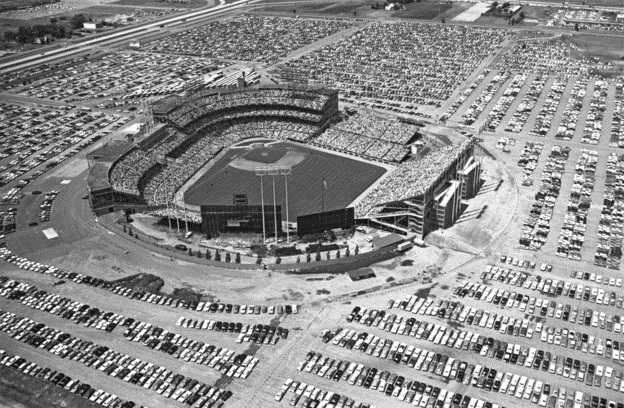 On this date in 1981, the last game is played at Metropolitan Stadium in Bloomington. The Vikings lost 10-6 to the Kansas City Chiefs. After the game ended, thousands of fans stormed the field tearing down goal posts, digging up pieces of sod and taking other souvenirs from the stadium.
Completed in 1956 at a cost of $8.5 million, none of which came from taxpayers, the "Met" was host to a variety of events throughout its 25 year history. It was home to the Minneapolis Millers (AA) and Minnesota Twins (MLB) baseball teams, the Minnesota Vikings (NFL) football team and the Minnesota Kicks (NASL) soccer team.
Both the World Series and All-Star game were played at the Met in 1965. The Beatles and Eagles, among other groups, played to huge crowds at the Met as well.
After sitting vacant for over three years, the stadium was finally demolished on January 28, 1985 and today the Mall of America sits on the former site.
Image: MLB All-Star Game at Metropolitan Stadium circa 1965 (MHS)