On This Date In Twin Cities History - December 15, 1864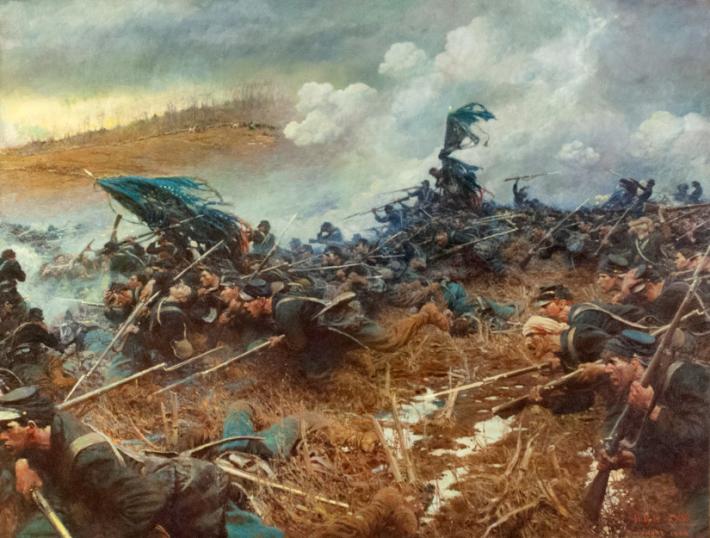 On this date in 1864, the Fifth, Seventh, Ninth, and Tenth Minnesota Infantry Regiments fight in the Battle of Nashville, ultimately defeating the Confederate Army of Tennessee during the Civil War.
It was during this battle that Minnesota regiments suffered their greatest number of casualties in the war. In all, the Minnesotan suffered 302 casualties which accounted for 10% of total Union casualties in Nashville.
After the Civil War, six counties in Minnesota were named for veterans of the war: Sibley, Pope, Wilken, Cook, Hubbard and Marshall. A painting depicting the Minnesota Regiments at the Battle of Nashville, created by artist Howard Pyle in 1906, still hangs in the Governor's first floor reception room at the Minnesota State Capitol.
The 'Minnesota Monument' also stands in the Nashville National Cemetery dedicated to the Minnesota regiments who fought there. A Minnesota state flag, along with an American and Confederate flag, flies atop Shy's Hill in Nashville as part of the Battle of Nashville Memorial.