On This Date In Twin Cities History - December 13, 1994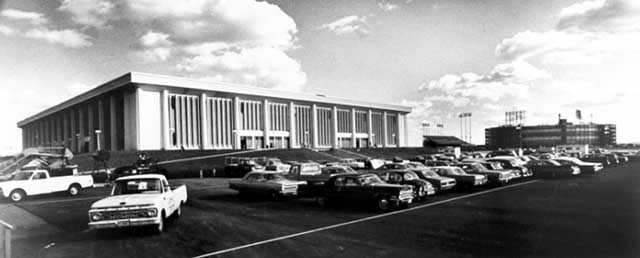 On this date in 1994, the Metropolitan Sports Center in Bloomington is demolished.  Opened in 1967, the "Met Center" was home to the NHL's Minnesota North Stars from 1967 to 1993.
Situated just north of the old Metropolitan Stadium, where the Twins and Vikings played, the Met Center seated 15,000 fans.  It was considered to be one of the finest arenas in the NHL for a number of years. The Met was known among NHL players for its fast ice and good lighting.
The American Basketball Association's (ABA) Minnesota Muskies played one season in the Met before moving to Miami for the 1968-69 season. The ABA defending champion Pittsburgh Pipers were subsequently moved to Bloomington the following year but left to return to Pittsburgh after that season. The  National American Soccer League's (NASL) Minnesota Kicks played two indoor seasons at the Met from 1979 to 1981. The Minnesota Strikers of the Major Soccer League (MISL) played indoor soccer at the Met Center from 1984 to 1988. The Boys' High School Hockey Tournament was also held there from 1969 to 1975.
Over the years, the Stanley Cup Finals (1981 & 1991) were held at Met Center as were performances by a number of notable artists including Jimi Hendrix, Elvis Presley and Michael Jackson.
Met Center was demolished in 1994 in a series of three controlled implosions. These were required after an initial attempt failed in spectacular fashion to bring the structure down on live television. Today, the JW Marriott hotel and Cray office building sit on the former location of Met Center just north of the Mall of America.
The NHL returned to Minnesota in 2000 when the expansion Minnesota Wild began play at Xcel Energy Center in St. Paul.