On This Date In Twin Cities History - December 12, 2010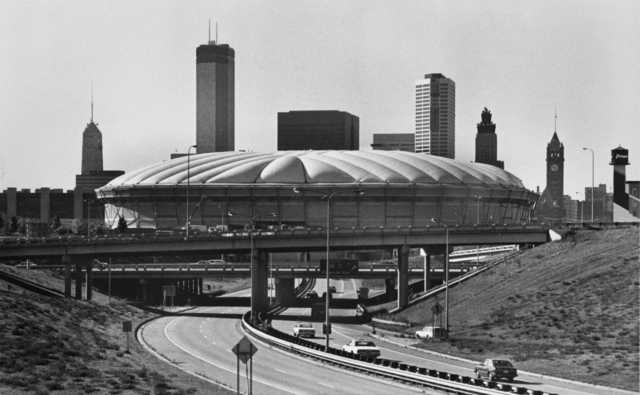 On this date in 2010, the inflatable teflon roof of the Hubert H. Humphrey Metrodome fails in a spectacular collapse under the weight of heavy snow. A snowstorm the previous day dumped 17 inches of snow in Minneapolis.  A crew that had been clearing snow from the roof was pulled off the day of the storm due to safety concerns.
A Minnesota Vikings-New York Giants football game had been scheduled to be played in the Metrodome the day of the collapse and as a result was moved to Detroit's Ford Field the following day.
This was not the first time the stadium's roof failed. It deflated in 1981, 1982 and 1983, each time due to tears caused by heavy snow. The April 14, 1983 collapse resulted with the Twins postponing their scheduled game with the California Angels.
In 1986, a slight tear also caused the Twins to briefly delay a game. The Metrodome is the only major sports venue to have hosted a MLB All-Star Game (1985), a Super Bowl (1992), an NCAA Final Four (1992 & 2001), and a World Series (1987 & 1991).
The Metrodome was razed in early 2014 to make way for the new U.S. Bank Stadium.