On This Date In Twin Cities History - December 8, 1863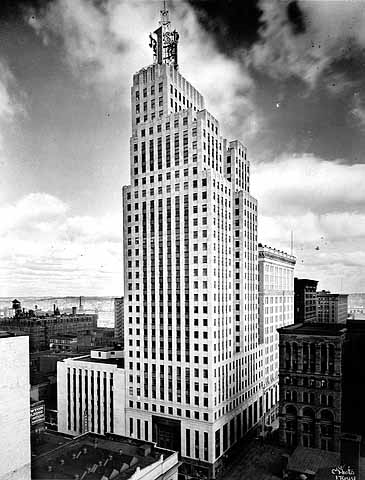 On this date in 1863, the First National Bank is established in St. Paul. This pioneer national bank of Minnesota was one of the earliest established in the country.
Its original stockholders were: J. E. Thompson, President;, T.A. Harrison, Vice President; and W. M. and H. G. Harrison as Directors.
First National was chartered under the National Banking Act of 1863. It originated from a bank that was privately owned by Parker Paine.  Over time, the bank's original name disappeared due to a number of mergers.
To this day, however, St. Paul's First National Bank Building, built in 1931, still illuminates the night sky topped by its fifty-foot-tall, red LED "1st" sign. Originally illuminated with neon lights, the sign can be seen from almost 75 miles away at night and 20 miles away on a clear day.