On This Date In Twin Cities History - December 5, 1705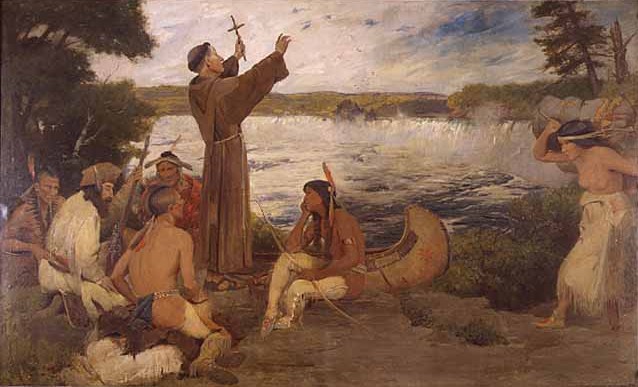 On this date in 1705, Father Louis Hennepin dies in Rome Italy at the age of 78. Hennepin was a Belgian Roman Catholic priest, missionary and explorer of the interior of North America.
In February 1680, Father Hennepin accompanied René-Robert Cavelier, Sieur de La Salle's expedition to explore the upper Mississippi River.  The party followed the Illinois River to its junction with the Mississippi. In April of 1680, Father Hennepin's party was captured by a Dakota (Sioux) war party. For the next 105 days, he remained in captivity travelling around what is today the central region of Minnesota.
During that time, Father Hennepin viewed the falls in modern day Minneapolis to which he gave the name St. Anthony of Padua. Finally on July 25th, Father Hennepin and his two companions were rescued by five French men just south of Lake Pepin.
Today, a number of place names and roads in the state are named for Father Hennepin.