On This Date In Twin Cities History - December 4, 1928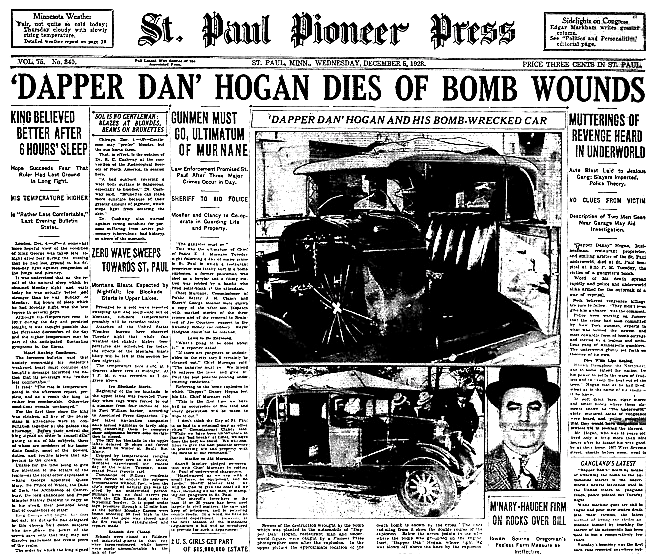 On this date in 1928, Prohibition era mob boss 'Dapper' Dan Hogan is killed in St. Paul. Hogan had just finished a late breakfast at his home, located at in St. Paul on 1607 W. 7th Street in St. Paul near the current entrance ramp to Interstate 35E.
He climbed behind the wheel of his Paige coupe and was planning to head downtown. When he attempted to start the vehicle, a bomb, located beneath the floorboards detonated nearly blowing off his right leg. He was mortally injured and died around 8:55 PM that night.
Hogan was instrumental in the operation of the O'Connor layover agreement that allowed criminals to operate freely within the City of St. Paul in the early 1900's. He was was buried in Calvary Cemetery in St. Paul. To this day, the crime remains unsolved.