On This Date In Twin Cities History - December 1, 1856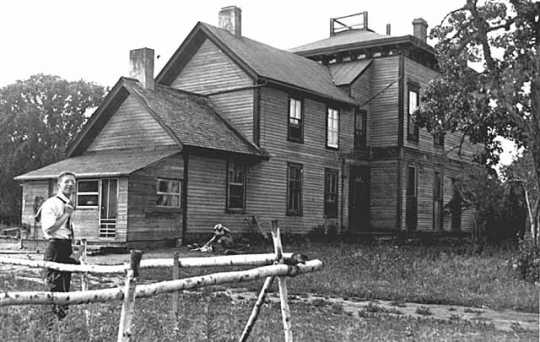 On this date in 1856, the first issue of Ignatius Donnelly's newspaper the Emigrant Aid Journal was published in Philadelphia. The publication encouraged immigration to the small town of Nininger, Minnesota in what is today Dakota County. The town, which Donnelly himself helped establish, was located on the Mississippi River twenty-five miles south of St. Paul.
At the peak of the town's population in the spring of 1858, almost 1,000 people lived in Nininger. However, in part due to the Panic of 1857, its factories were eventually abandoned and residents left for Hastings, St. Paul or elsewhere.  Finally, the town's post office closed in 1889, after 33 years of operation.
Today, a plaque marks the former location of the home of Ignatius Donnelly home which was razed in 1949.  The home was located between a bend in the Mississippi River and Highway 55 in what is today the City of Hastings.  Donnelly would go on to serve in the Minnesota House, Senate and as a United States Congressman.  He also served as Minnesota's second Lieutenant Governor from 1860-1863 under Governor Alexander Ramsey.
The last remaining vestige of Nininger Township is the Good Templars Hall.  The hall was originally located at 9965 124th Street East in Hastings, just walking distance form the former location of the Ignatius Donnelly home.
Built in 1858, the hall was used as a school house from 1859 to 1949.  In 1951, the building began being used as the Nininger Town Hall. It was renovated in 1977-78 and in February of 1980 it was placed on the National Register of Historic Places.
After the renovation, the Good Templars Hall was used as a community center until it was moved to the Little Log House Pioneer Village on June 7, 2005.  A plaque was placed near its original location.