On This Date In Twin Cities History - November 25, 1982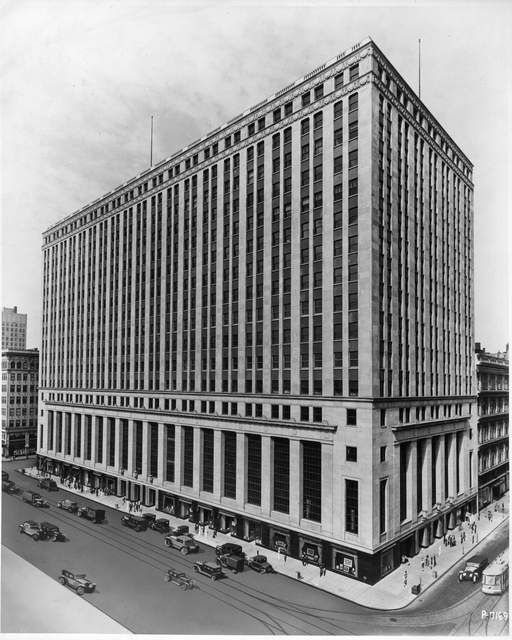 On this date in 1982, the Minneapolis Thanksgiving Day fire destroyed two buildings, covering an entire block of Downtown Minneapolis. The fire took 150 firefighters until the following day to put out and burned the 16-story headquarters of Northwestern National Bank and the vacant, partially demolished location formerly occupied by Donaldson's department store.
Nobody was injured or killed as a result of the fire, though 10 firefighters were treated at hospitals.  Damages to the Donaldsons/Northwestern National Bank block from the fire were estimated at $90–$100 million.  This was the second largest fire in the United States in 1982.
The Minneapolis Fire Department quickly determined the cause of the fire was arson. Shortly thereafter, two juveniles were arrested for setting the fire, using an acetylene torch found at the Donaldson's site. The charges were later dropped.
In 1988, Northwestern National Bank (then called Norwest Corporation) built a new 57-story headquarters on the site of the old bank building. The new headquarters is now known as the Wells Fargo Center, after Norwest merged with Wells Fargo. The Donaldson's half of the block is now occupied by the Saks Fifth Avenue wing of Gaviidae Common, an upscale shopping mall.
The fire ultimately led to changes in building code and security around buildings under demolition.
Prior to the fire, the famous 'Weatherball' sat on a 127-foot tower atop the Northwestern National Bank Building for 33 years.  The Weatherball's lights would change color to match the U.S. Weather Bureau's report for the day.
Covered in 1.25 miles of neon lights and standing 367 feet above street level, the Weatherball was the largest sign between Chicago and California. People could see it from 15 miles away.  It was the first in a series of weather reporting balls and beacons that dotted the skylines of cities across the U.S.
After the fire, the Weatherball was dismantled and stored at the Minnesota State Fairgrounds. It was never restored and, in 2000, it was scrapped.