On This Date In Twin Cities History - November 24, 1859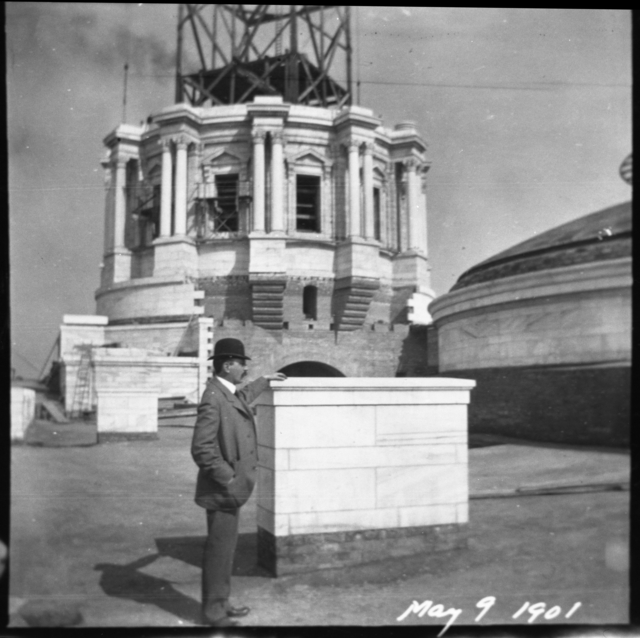 On this date in 1859, prominent American architect Cass Gilbert is born in Zanesville Ohio. In 1868, when Cass was nine years old, his family left Ohio to join his father, Samuel, who was working as a surveyor in St. Paul, Minnesota.
In St. Paul, Gilbert briefly attended St. Paul preparatory school (now Macalester College). In September of 1876, Gilbert quit school and entered an apprenticeship as draftsman in the office of Abraham Radcliffe, a St. Paul architect. This is where he began his long friendship with fellow architect Clarence Johnston, Sr.  He attended the Massachusetts Institute of Technology from 1878-79.
Gilbert was an early skyscraper pioneer and one of the first celebrity architects. Among his most recognizable buildings are the Minnesota State Capitol, the U.S. Supreme Court Building, and Manhattan's Woolworth and New York Life buildings and the U.S. Customs House.
Locally, Gilbert was also responsible for designing the University of Minnesota Campus Plan in (1907-1910) and the old  Minneapolis Federal Reserve Bank (1921) building , and   He also designed a number of private residences in Minnesota including some on Summit Avenue.
Cass Gilbert met his future wife Julia Finch in New York City in 1880 when Cass was working for McKim, Mead and White and Julia was attending finishing school. They married in 1887, had four children and resided in St. Paul for the next 12 years.
In 1899, the Gilbert family moved to New York. Once settled there, he and his wife, Julia, took annual trips to Europe.  In 1934 while on a trip to Europe, Cass Gilbert died in Brockenhurst, England, at the age of 74.  He was later buried in Fairlawn Cemetery in Ridgefield, Connecticut.
Gilbert once said that ""The Capitol is the best work I have ever done, or shall ever do, and I am glad to have given it to St. Paul."