On This Date In Twin Cities History - November 22, 1929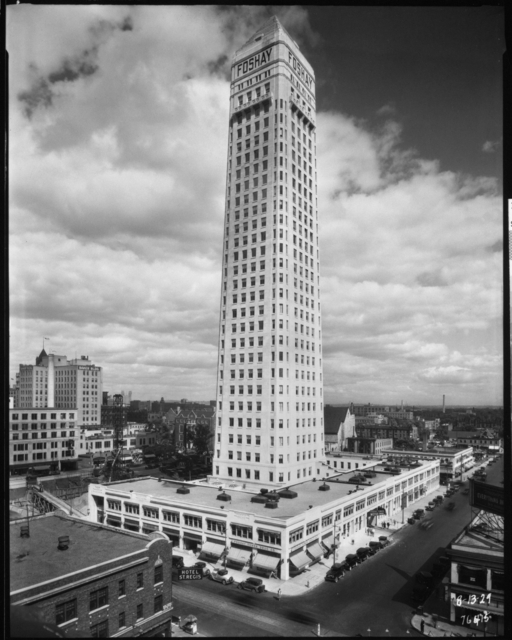 On this date in 1929, the Art Deco styled Foshay Tower opens in Minneapolis. With 32 floors, the structure rises 447 feet high with an antenna mast that extends its total height to 607 feet.
Its namesake, Wilbur Foshay, invited 25,000 guests to the dedication ceremony and provided all-expenses paid trips to many who included cabinet members, senators and congressmen.
John Philip Sousa conducted music, including the "Foshay Tower–Washington Memorial March," a march he wrote for the occasion.
The Foshay Tower was added to the National Register of Historic Places in 1978.