On This Date In Twin Cities History - November 21, 1916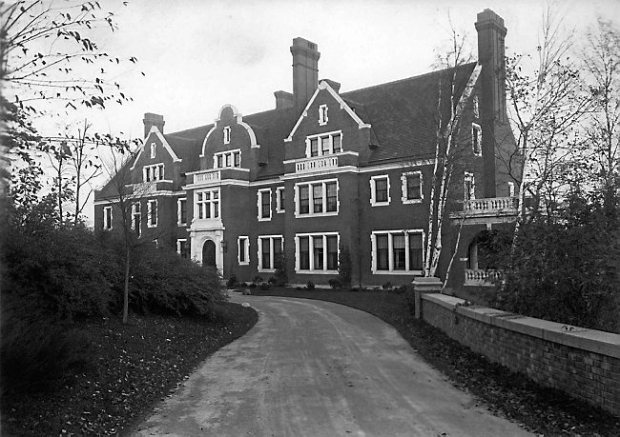 On this date in 1916, Chester A. Congdon dies in St. Paul. Born in Rochester, New York on June 12, 1853, Congdon and his wife, Clara Bannister, moved to St. Paul in 1879. Here, he opened a successful law practice and later gained notoriety as a U.S. District Attorney.  While in St. Paul, he and his family lived on Selby Avenue near the upper-class Summit Avenue neighborhood.
Congdon moved his family to Duluth in 1892 to partner with friend and fellow attorney William W. Billson. Shortly after, they were hired to represent the Oliver Mining Company to negotiate mining rights in the Mesabi Iron Range.
Congdon became a wealthy man through his relationship with Oliver, and in 1908 built the Glensheen mansion. This 39 room estate located just north of Duluth on the shores of Lake Superior was designed by noted St. Paul architect Clarence H. Johnston. Johnston also designed many of the mansions on Summit Avenue and both Williams Arena and Northrup Auditorium on the University of Minnesota campus among other buildings.