On This Date In Twin Cities History - November 19, 1866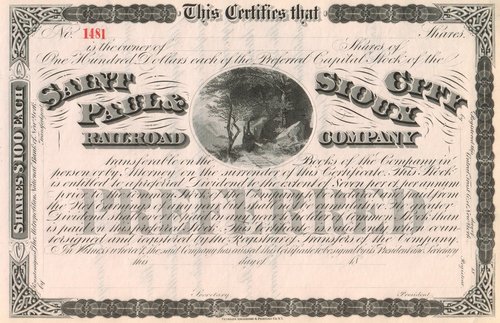 On this date in 1866, the Saint Paul and Sioux City Railroad line from St. Paul to Belle Plain is completed. The company, originally known as the Minnesota Valley Railroad company, was incorporated by an act of the Minnesota Legislature approved on March 4, 1864.
Among the principal stockholders and first Board of Directors of the company were: Henry H. Sibley, Henry M. Rice, John L. Merriam and William. D. Washburn.
On the April 7, 1869, the name of the company was changed from the Minnesota Valley Railroad Company to the St. Paul and Sioux City Railroad Company. The company operated lines from Minnesota to Iowa and lasted until 1881 when it merged with two other Wisconsin railroads to form the Chicago, St. Paul, Minneapolis & Omaha Railway.