On This Date In Twin Cities History - November 12, 1908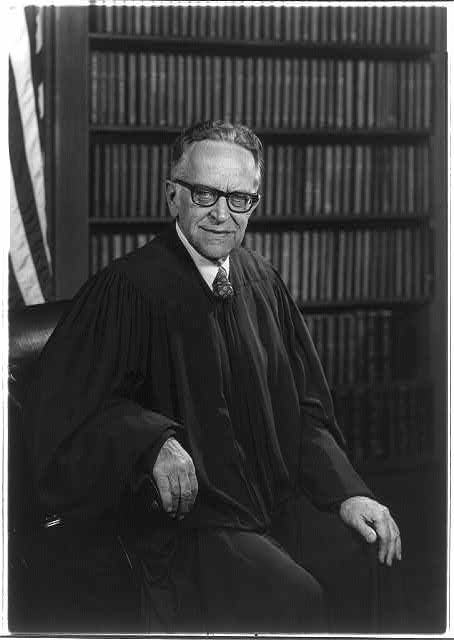 On this date in 1908, Supreme Court Justice Harry Blackmun is born in Nashville, Illinois. Blackmun grew up in the Dayton's Bluff neighborhood of Saint Paul and attended Van Buren Elementary School along with future Chief Justice Warren E. Burger, with whom he would serve on the Supreme Court for some sixteen years.
Blackmun attended Harvard College on scholarship, earning a degree in mathematics. He also attended Harvard Law School graduating in 1932.
He served in a variety of positions including private counsel, law clerk, and adjunct faculty at the University of Minnesota Law School and William Mitchell College of Law (then the St. Paul College of Law).
In 1959, he was appointed Judge of the Eighth Circuit U.S. Court of Appeals by President Eisenhower. In April 1970, he was nominated to the U.S. Supreme Court by President Nixon and was confirmed by the Senate 94-0. He served on the Supreme Court until August 3, 1994.
Blackmun is probably best known as the author of the Court's 1973 opinion in the controversial Roe v. Wade case, which prohibited many state and federal restrictions on abortion. Blackmun died on March 4, 1999 and is buried at Arlington National Cemetery.