On This Date In Twin Cities History - November 9, 1870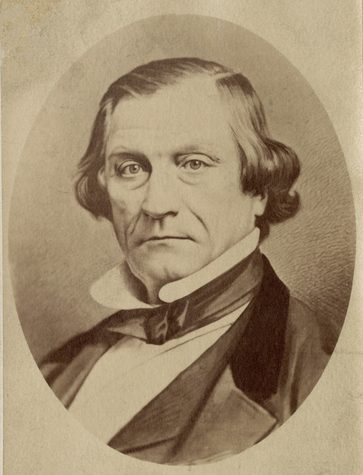 On this date in 1870, Joseph Renshaw Brown dies. Brown was a pioneer fur trader, lumberman, journalist, and the founder of two Minnesota towns, Henderson and Dakota (Stillwater). Brown was also instrumental in the organization of the Minnesota Territory and served two years in the Minnesota Territorial Council, as well as, the Minnesota Territorial House and was a member of the Minnesota Constitutional Convention in 1857.
Brown was born to a Methodist Episcopal preacher in York County, Pennsylvania on January 5, 1805. In 1820, at the age of 15, Brown ran away to Philadelphia to enlist in the army.  He was subsequently sent with the Fifth Regiment recruits to Cantonment New Hope Site, a stockade fort in Mendota near the future site of Fort Snelling.
After leaving the service, he became a fur-trader with the Ho Chunk, Sac and Fox, Dakota, and Ojibwe indians. Brown was influential at the Treaties of Traverse des Sioux and Mendota in 1851, which opened up southern Minnesota to white immigration.
In 1853, Brown edited and published the Minnesota Pioneer newspaper in St. Paul and later edited the Pioneer and Democrat.
During the U.S.-Dakota War of 1862, he took part in the battles of Birch Coulee and Wood Lake rescuing his captive family.
Brown died in New York at the age of 65 and is buried in the city of Henderson, Minnesota located in Brown County (named for him) just southwest of the Twin Cities.