On This Date In Twin Cities History - November 8, 1926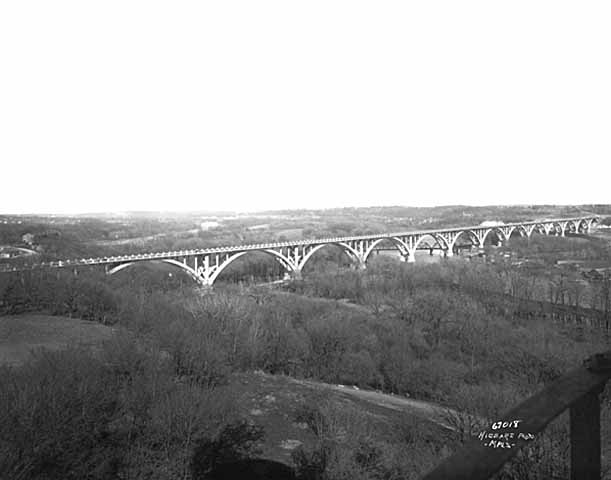 On this date in 1926, the Mendota Bridge spanning the Minnesota River between the Village of Mendota and Fort Snelling opens and is dedicated. Upon its opening, the Mendota Bridge became the longest continuous concrete-arch bridge in the world, measuring 4,119 feet.
As part of the opening day festivities, a telegraph was received from from President Calvin Coolidge. Two huge caravans of approximately 15,000 cars met in the center of the bridge and Minnesota Governor Theodore Christianson untied golden ropes for its formal opening.  The bridge was dedicated to the "Gopher Gunners" of the 151st Field Artillery who died in World War I.
Built at a cost of $1,870,000, the bridge replaced the old ferry which ran between Fort Snelling and the Village of Mendota since the mid-1800's.  It was designed by Minneapolis engineer Walter H. Wheeler and nationally famous engineer C. A. P. Turner.  The project took 2-1/2 years to complete.
From 1992–1994, the old bridge was demolished down to the arches and rebuilt from the arches up with the new wider deck two feet higher than the original.  It was added to the National Register of Historic Places in 1979.