On This Date In Twin Cities History - October 28, 1919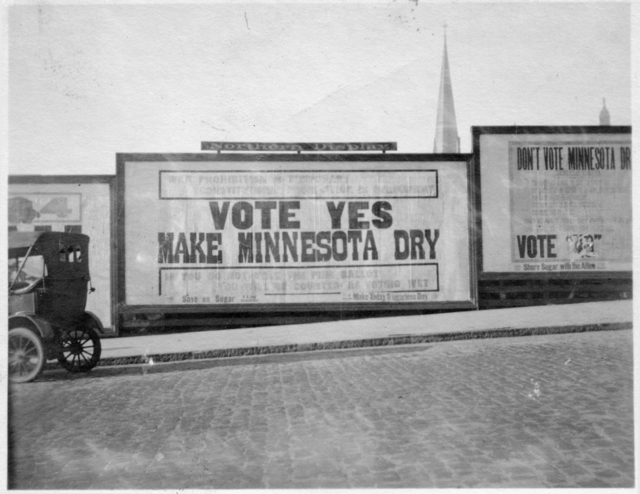 On this date in 1919, Congress passes the Volstead Act, enacted to carry out the intent of the 18th Amendment, which established prohibition on liquor sales in the United States. Andrew J. Volstead, a congressman from Minnesota and Chairman of the House Judiciary Committee, had introduced the bill.
An unintended result of the Act was that the production, importation, and distribution of alcoholic beverages, once a legitimate business, was taken over by criminal gangs which fought each other for control of the market.
Over time, Prohibition lost political support as ignoring the law became more socially acceptable and as organized crime violence increased. The Volstead Act remained in effect until the passage of the 21st Amendment, which repealed Prohibition in 1933.