On This Date In Twin Cities History - October 25, 1987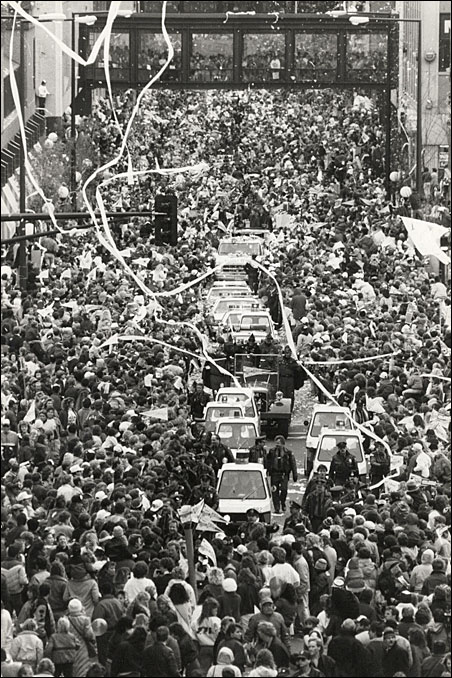 On this date in 1987, the Minnesota Twins win their first World Series championship defeating the St. Louis Cardinals 4-2 in the deciding game of a seven game series.  The 1987 World Series was the first to feature games played indoors (at the Hubert H. Humphrey Metrodome), as well as the first in which the home team won every game.
The Twins defeated the Cardinals four games to three to win the Series and Twins ace Frank Viola was named the series MVP.  The 1987 World Series was the first for the Twins franchise since 1965 and their first championship since 1924, when the team was located in Washington, D.C., and known as the Washington Senators.
Besides setting a record for the worst regular season winning percentage for a World Series winner (85–77, .525), the Twins were the first team to enter the World Series having been outscored in the regular season. The Twins, as a team, were outnumbered in virtually every major statistical category in 1987. As ABC play-by-play commentator Al Michaels put it in the pre-game show for Game 1 "They were out everything!"