On This Date In Twin Cities History - October 17, 1825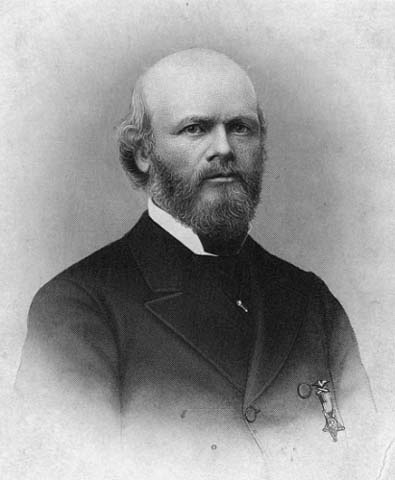 On this date in 1825, Minnesota's fifth governor, William Rainey Marshall, is born near Columbia in Boone County, Missouri. Marshall spent a number of years in Illinois and Western Wisconsin before moving to St. Paul in 1849 to open a hardware business.
Marshall served a term in the first Minnesota territorial legislature and went on to serve as an officer in the 7th Minnesota Volunteer Infantry Regiment during the Civil War. After the Civil War, Marshall ran for Governor in both the 1865 and 1867 gubernatorial elections winning both.
As governor, he repeatedly urged passage of a black suffrage amendment. The amendment was voted down in 1865, 1866 and 1867. It was finally passed in 1868, two years before the states ratified the 15th Amendment to the U.S. Constitution. Passage of the black suffrage amendment in Minnesota inspired Marshall to declare that the "free young state of Minnesota" is "now altogether free."
He moved to California in 1894 and died there two years later. He was interred at Oakland Cemetery in St. Paul. Both Marshall County, Minnesota and the city of Marshall, Minnesota were named for him.
Governor William R. Marshall circa 1868 (MHS)