On This Date In Twin Cities History - October 15, 1884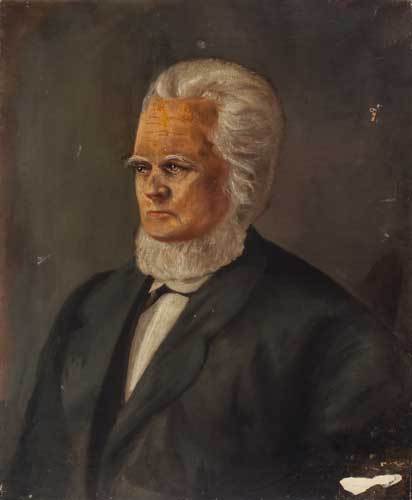 On this date in 1884, James Thompson, St. Paul's first black resident, dies in Nebraska. Born in Virginia around 1799, Thompson grew up as a slave in the household of George Monroe, the nephew of President James Monroe.
Thompson was sold to pay off a gambling debt and was brought to Fort Snelling by military supplier, John Culbertson, in 1827.  There he was sold to a military officer giving him the unfortunate distinction of being the only slave sold in Minnesota.
In 1833, Thompson married Marpiyawecasta, the daughter of a prominent Dakota leader, and learned the Dakota language from her.
In 1837, Connecticut born missionary, Alfred Brunson and his family arrived in Prairie du Chien to set up a mission.  In need of a translator, Brunson bought Thompson for $1,200 with funds provided by Methodist abolitionists from back east.  He immediately signed Thompson's deed of emancipation and hired him as his interpreter.
Brunson and Thompson would go on to set up a mission in the Dakota village of Kaposia near modern day South St. Paul. By 1839, the mission was no longer viable and Brunson abandoned his post for a new assignment.  Thompson and Marpiyawecasta settled near Fort Snelling, and for a brief time sold whiskey to the locals and Native Americans alongside other bootleggers like Pierre "Pig's Eye" Parrant.
In 1840, James and Mary, as his wife came to be known, moved to the nearby Pig's Eye settlement, which eventually came to be known as St. Paul.  In St. Paul, Thompson donated the land and contributed materials for the construction of the city's first Methodist church (on the current site of the St. Paul Hotel).
Thompson and his wife moved to Shakopee around 1853 and raised two children, Sarah Thompson Barnes and George Thompson. After the U.S. Dakota War of 1862, the couple returned to St. Paul.  They remained there until 1884, when they followed their son to Nebraska where Thompson spent his remaining days.