On This Date In Twin Cities History - October 13, 1857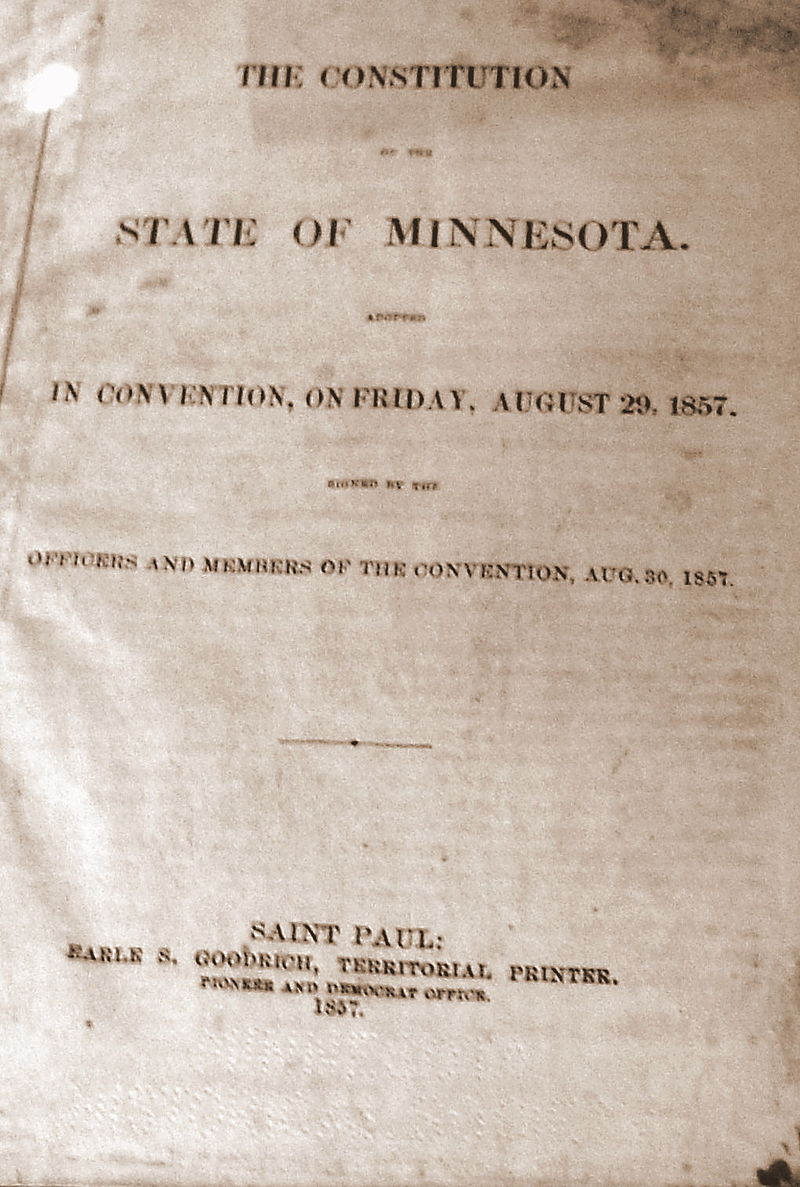 On this date in 1857, the Minnesota state constitution is ratified by a popular vote of 30,055 for and 571 against ratification. The procedure for acquiring statehood not only required the constitution to be approved by the voters of Minnesota, but it also required the approval of Congress.
In December of 1857 the approved Minnesota constitution was submitted to the United States Senate for ratification. The following year, on May 11, 1858, Minnesota was formally admitted to the union.
In reality, the constitution ratified by Congress was not the original constitution that was submitted. On election day in 1857, voters also elected executive, legislative and judicial officers. While state officers waited for the constitution to be ratified by Congress before assuming office, the legislature convened on December 3, 1857. They proceeded to enact laws, some of which actually amended the state's constitution. These amendments were ratified by voters in April of 1858 and it was likely this amended version of the constitution that was actually approved by Congress.