On This Date In Twin Cities History - October 9, 1949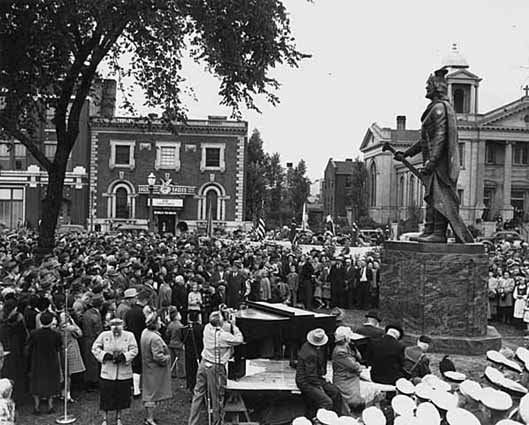 On this date in 1949, a statue of Leif Erikson, titled "Discoverer of America" is dedicated on the explorer's holiday in St. Paul. The statue was sculpted by Norwegian immigrant John K. Daniels. The thirteen-foot bronze statue is located on the capitol grounds in St. Paul and is the result of a ten-year fundraising campaign by the Leif Erickson Monument Association.
Erikson is celebrated as the first European explorer of the New World. In 1925, in honor of the 100th anniversary of the arrival of the first official group of Norwegian immigrants in the United States, President Calvin Coolidge announced to a Minnesota crowd that Erikson had been the first European to discover America.
In September of 1964, Congress approved a public resolution that authorized President Lyndon B. Johnson to declare October 9th as "Leif Erikson Day."