On This Date In Twin Cities History - October 4, 1869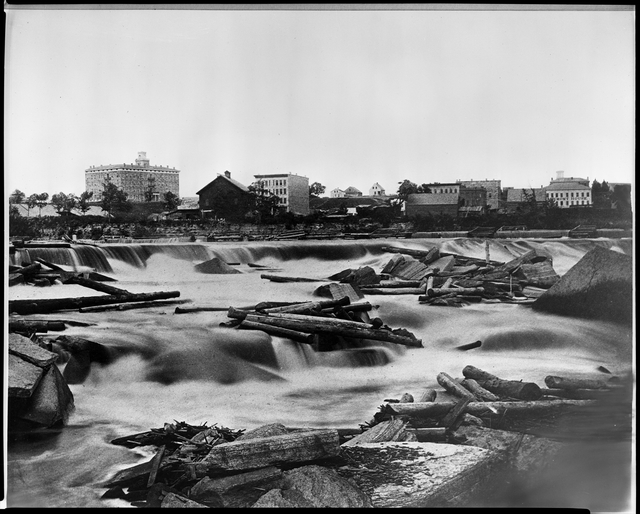 On this date in 1869 a tunnel underneath Hennepin and Nicollet Islands on the Mississippi River providing waterpower for milling operations collapsed. The 2,000 foot long breach sent rushing waters into Hennepin Island and threatened to destroy St. Anthony Falls.
The falls were quickly shored up, and over the next several years, the tunnel was sealed, a wooden apron was added, and dams were built above the falls to preserve the underlaying limestone. The repair work was aided by the federal government, and was completed in 1884. In all, $949,500 was spent between the federal government and the cities of St. Anthony and Minneapolis on the project.