On This Date In Twin Cities History - October 1, 1847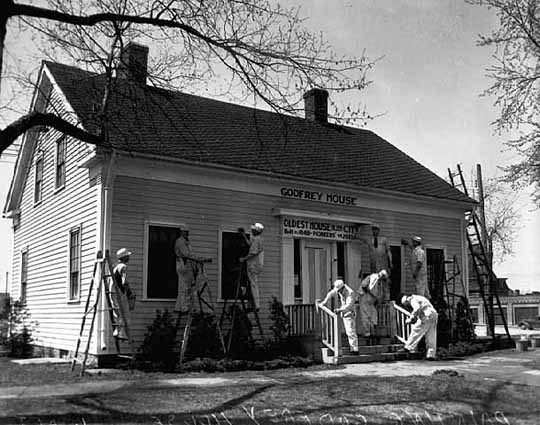 On this date in 1847, Ard Godfrey arrives at the Falls of St. Anthony. Godfrey brought his family to Minnesota from their home in Maine in response to a request from Franklin Steele to build a sawmill at the Falls.  He was one of the first permanent settlers in the area and built his home, Minneapolis's first frame house, in 1848 near Main and Second Streets Southeast.
The house was moved four times before arriving in Chute Square Park in 1909 where it still stands today at the corner of University and Central Avenues, just two blocks from its original site. The Godfrey house is the oldest surviving house still standing in Minneapolis.
Ard Godfrey House circa 1935 (MHS)