On This Date In Twin Cities History - September 27, 1996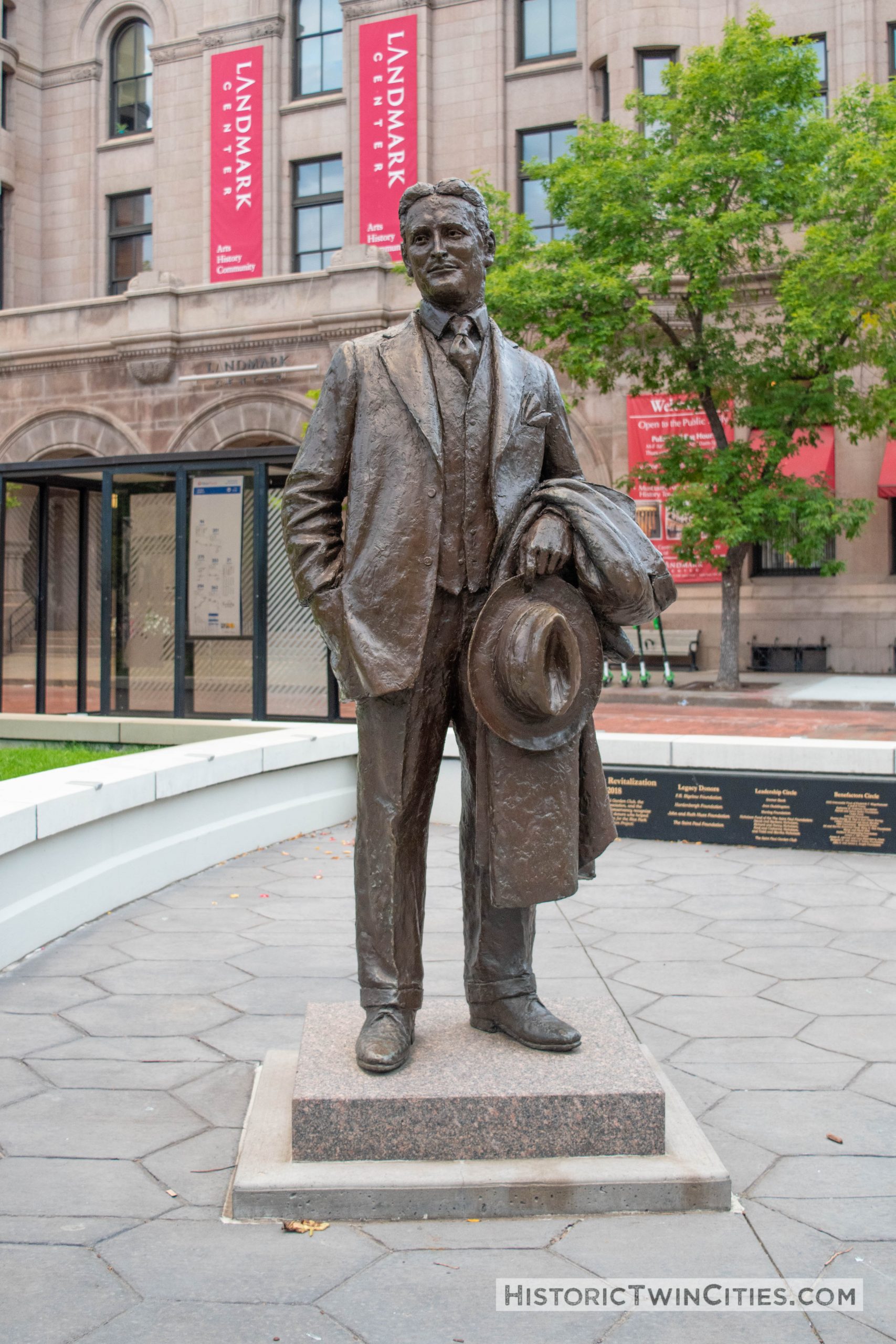 On this date in 1996, a statue of author F. Scott Fitzgerald is unveiled in St. Paul's Rice Park. Created by local sculptor, Michael Price, the statue represents Fitzgerald in his early thirties and was dedicated to honor him on the 100th anniversary of his birthday. The work was unveiled by his granddaughter, Eleanor Lanahan.
Fitzgerald was born in his parents apartment at 481 Laurel Avenue in St. Paul on September 24, 1896. Shortly thereafter, he and his family moved to Buffalo, New York.  When he was twelve, he returned to Minnesota where he attended Saint Paul Academy.
Fitzgerald finished four novels during his lifetime: This Side of Paradise, The Beautiful and Damned, The Great Gatsby, and Tender Is the Night. Later in life, he moved to Hollywood to write scripts for Metro-Goldwyn Mayer. On December 21, 1940, at the age of forty-four, Fitzgerald died in Hollywood. A fifth, unfinished novel, The Last Tycoon, was published posthumously.