On This Date In Twin Cities History - September 22, 1895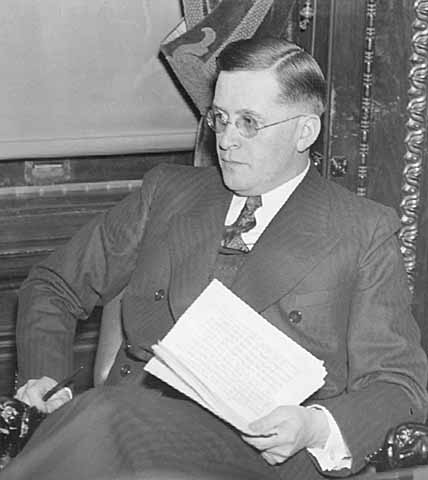 On this date in 1895, Elmer A. Benson is born in Appleton. As a member of the Farmer-Labor (later DFL) Party, he served as U.S. Senator for a year, from 1935-1936, replacing Thomas D. Schall who had passed away while in office.  In 1936, Benson was elected Minnesota's twenty-fourth governor by the largest margin in state history. Ironically, two years later he lost his re-election bid by a record margin as well.
His defeat is seen as the end of the Farmer-Labor Party as an independent political force. His support for communist ideals created distrust among members of the Farmer-Labor Party, but he remained in control until 1944, when it merged with the Democratic Party.
Before poor health drove him from the public life, Benson became active in the short-lived Progressive Party managing the 1948 presidential bid by its candidate Henry Wallace. Benson died on March 13, 1985 in Minneapolis and is buried in his hometown of Appleton.