On This Date In Twin Cities History - July 19, 1847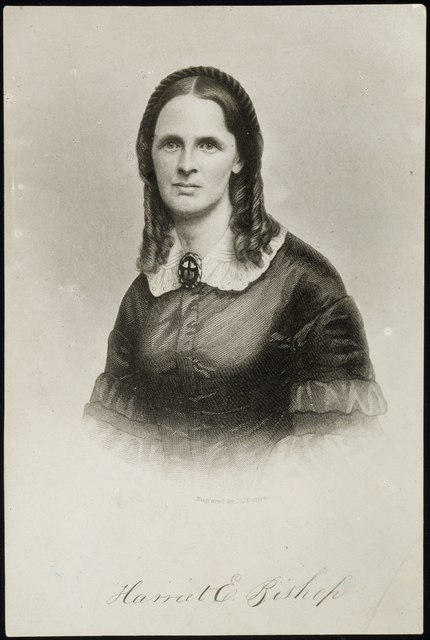 On this date in 1847, Harriet Bishop opens the first public school in the Minnesota Territory.
Having arrived in Minnesota from her home state of Vermont the day before, Bishop opened the school in a former blacksmith shop at the corner of what is today St. Peter Street and Kellogg Boulevard in St. Paul.
Of the seven students in her first class, only two were white. She relied on one of the students who spoke French, Dakota, and English to translate her lessons for the other students.
Less than a year after arriving in St. Paul, she organized the Saint Paul Circle of Industry to raise funds to build a new school for the students.
In addition to teaching, Bishop was an activist supporting a number of issues, most notably the temperance movement and women's suffrage. She also opened the first Sunday school in St. Paul and played a vital role in organizing St. Paul's First Baptist Church.