On This Date In Twin Cities History - July 18, 1840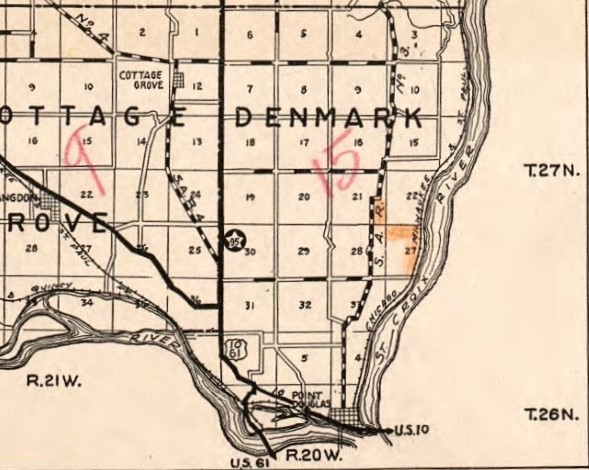 On this date in 1840, the first postmark, aside from Fort Snelling, is established in what is now the state of Minnesota. The postmark for Lake St. Croix, Wisconsin Territory would eventually become Point Douglas, Minnesota.
The post office, with Levi Hurtsell as its first postmaster, was transferred from Wisconsin Territory to Minnesota Territory when it was established on March 3, 1849.
By 1856, the Point Douglas was a trade center that included a mill, several warehouses and a train station for the Chicago, Milwaukee, St. Paul and Pacific Railroad.
The post office was eventually closed in 1903 and all that remains of Point Douglas today is a small development along US Highway 10 in southern Denmark Township in Washington County.