On This Date In Twin Cities History - July 8, 1986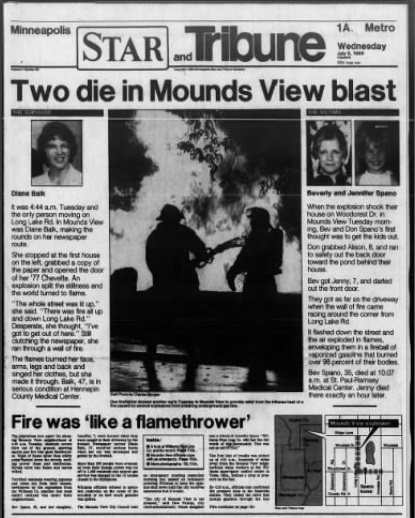 On this date in 1986, an underground petroleum line, owned by Williams Pipeline, exploded in Mounds View killing 35 year-old Bev Spano and her 7 year-old daughter, Jennifer, and seriously injuring a third person.
The explosion occurred at 4:44 AM in a storm sewer under Long Lake Road where gasoline vapors from the ruptured line had collected sending up to a 50 foot wall of fire through four blocks. The fire lasted for about two hours until it burned itself out.  The fire burned treetops, melted powerlines and mailboxes and caused the evacuation of over 200 people from their homes.