On This Date In Twin Cities History - June 21, 1867
On this date in 1867, the first real theater in Minneapolis, the Pence Opera House, designed by architect Abraham M. Radcliffe, is dedicated. The opening performance was a joint concert by the Minneapolis Musical Union and the St. Paul Musical Society.
The Pence was an upstairs theater that seated 700 and was located at Second Street and Hennepin Avenue. Before the construction of the original Minneapolis City Hall in 1873, city government officials worked out of rented space in the Pence Opera House building
In its early years, the Pence was one of the city's major gathering places that stood in the heart of the city. It was overshadowed by the opening of the Academy of Music in 1871 and struggled thereafter. For much of the 1890s and early 1900s, the theater remained vacant and became dilapidated. It was used as a rooming house in the early 1900s, then as a mission in 1915. Finally, in 1952 the building was razed.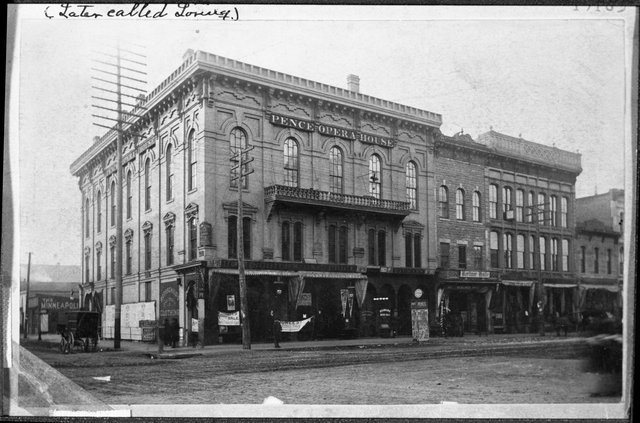 Pence Opera House circa 1882 (MHS)