On This Date In Twin Cities History - June 14, 1910
On this date in 1910, the Henry Sibley House opens to the public after a restoration by the St. Paul Chapter of the Daughter's of the American Revolution (DAR).
The house was built in 1836 overlooking the Minnesota River in Mendota. The home's exterior was was built from limestone cut from a nearby quarry. The timbers used for framing, floors and window sills were all hand hewn and joined together by wooden pegs and the roof was covered with clapboards split by hand.
Sibley lived in the house for 26 years until 1862. Upon his move to St. Paul that year, he sold the home to St. Peter's Catholic Parish in Mendota.
Over the years, the home changed ownership many times, and today is run as an historic site by the Minnesota Historical Society.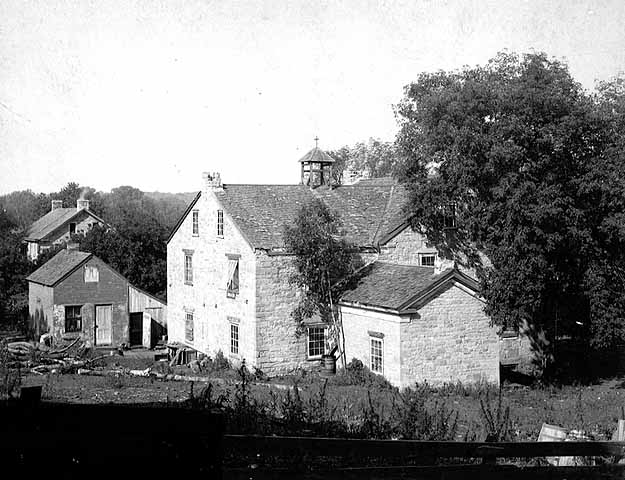 Henry Sibley House – Mendota, MN circa 1899 (MHS)