On This Date In Twin Cities History - June 13, 1820
On this date in 1820, John Harrington Stevens is born in Brompton Falls, Quebec.
He was the first authorized resident on the west bank of the Mississippi River in what would become Minneapolis. Stevens, who settled in Minnesota in 1849, was a pioneer farmer, merchant, editor and legislator.
In 1850 he built a home near St. Anthony Falls on the site where the Minneapolis Post Office now sits. The house was moved several times over the years and today still stands in Minneapolis' Minnehaha Park.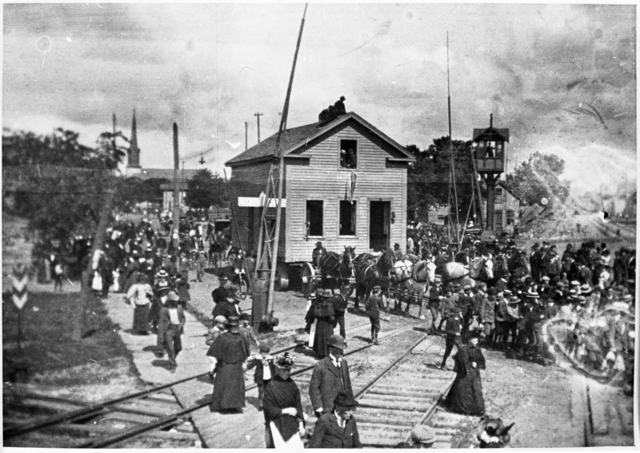 John H. Stevens house being moved – May 28, 1896