On This Date In Twin Cities History - May 30, 1957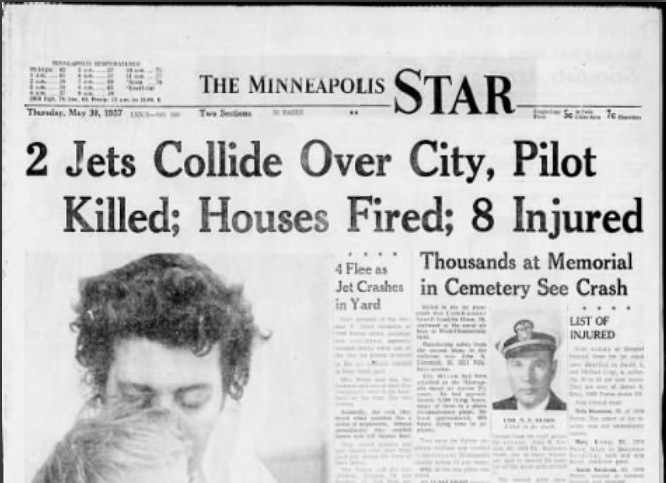 On this date in 1957, two Navy jet planes flying an aerial salute to war dead collide and crash in flames into a heavily populated neighborhood of northeast Minneapolis.
One of the pilots was killed and six civilians injured when one of the jets, streaming smoke and flame, hurtled into a residential street, demolished a parked car and set four houses afire.
The other pilot bailed out safely before his disabled jet plunged into a vacant lot five blocks away.
Cmdr. Newell Olson, 38, Liaison and public relations officer at Wold Chamberlain Naval Air Station, was killed when he tried to parachute just before his plane crashed amid the homes.
Five residents of the area were hospitalized with burns and a sixth with an arm injury caused by flying debris. None was in serious condition. Three other persons were treated for shock.