On This Date In Twin Cities History - May 6, 1834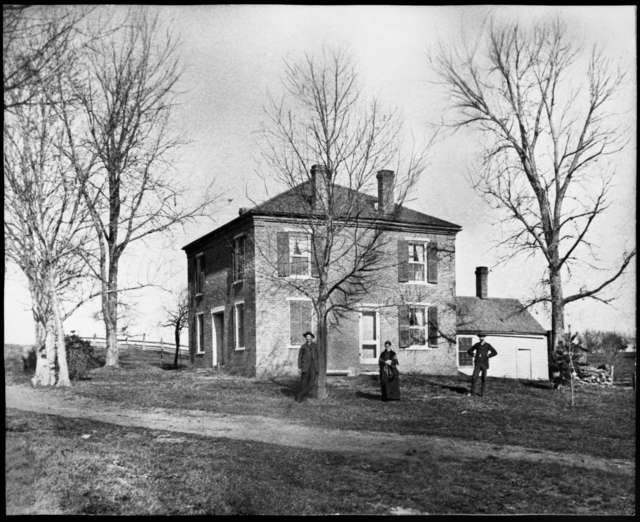 On this date in 1834, Samuel W. and Gideon H. Pond, two young missionaries from Connecticut arrive at Fort Snelling aboard the steamboat Warrior. Their arrival marks the beginning of Protestant mission work among the Dakota in southern Minnesota.
In 1834, the Ponds had received permission from the Indian agent at Fort Snelling, Major Lawrence Taliaferro, to establish a mission school at Lake Calhoun in Minneapolis. The two men worked with a band of Dakota who spent their summers in the area.
After a war broke out between the Dakota and Ojibwa in 1839, the band of Dakota relocated to a village near the Minnesota River. Gideon Pond followed the Dakota and established a mission along the river bluffs in the area. He and Eli Pettijohn built a two-story log mission house near this site. From 1843 to 1852, the mission served the area's Dakota tribe.
As a result of the 1851 Treaty of Traverse des Sioux, the Dakota were sent to a reservation further up the Minnesota River. In 1852, Pond built a wood frame "preemption" house to lay claim to the land in what is today the city of Bloomington. In 1856, Pond and some hired help constructed a Federal-style brick home on the property. The new structure was attached to the 1852 wood frame house and was constructed from approximately 60,000 bricks made of clay dug out of the river bottoms. Not long after, the log mission house was dismantled and its timbers were used to build a split-level barn.
In addition to his missionary work, Gideon Pond also served as a member of Minnesota territorial House of Representatives 7th District from 1849–1850. Later, he started the Oak Grove Presbyterian Church, which was originally located where Bloomington Cemetery now sits. The church later moved its building to the corner of Penn Avenue and Old Shakopee Road.
For over 140 years, the Pond House was home to four generations of Pond descendants. In 1975, the City of Bloomington purchased the property, and during the 1980s performed work to stabilize the structure. In 1995, a full restoration of the house was completed, during which a two-story addition, added in 1910, was replaced by a replica of the original preemption house. In 1970, the Pond house was added to the National Register of Historic Places.
Today, the Gideon and Agnes Pond House, located at 401 East 104th, is maintained as a museum by the City of Bloomington and is part of the Pond-Dakota Mission Park. The park also includes the Oak Grove Mission site (1843–1852), a cemetery, and the remains of the Pond family farm and orchards.