On This Date In Twin Cities History - May 5, 1820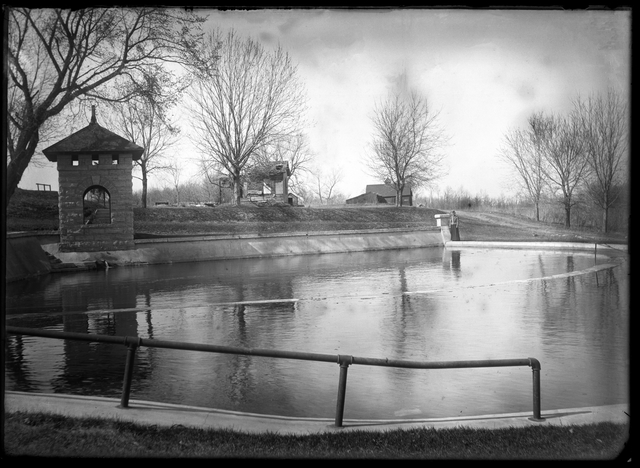 On this date in 1820, Colonel Henry Leavenworth's troops move to Camp Coldwater in what is now Minnehaha Regional Park in Minneapolis. Camp Coldwater was so-called because of the numerous springs of clear cool water found on the river bluff below the camp ground.
Before the Louisiana Purchase in 1803 and European expansion across North America, Camp Coldwater was a traditional gathering and ceremonial site for Dakota, Anishinabe, Ho Chunk, Iowa, Sauk and Fox nations.
Two hundred years ago, Lt. Zebulon Pike pushed up the Mississippi River with 60 gallons of liquor and $200 in gifts to "treat" with the Dakota. In two days Pike concluded a treaty for U.S. military posts along nine miles on either side of the Mississippi, from its confluence with the Minnesota River, upstream past St. Anthony Falls. In the treaty, the Dakota retained the rights to "pass, repass, hunt or make other uses of the said districts, as they have formerly done … "
During the construction of Fort Snelling, U.S. soldiers camped there, making it the first American settlement in the state, and as such is considered the birthplace of the Minnesota.
Estimated at 10,000-year old, Camp Coldwater is an acknowledged Dakota sacred site recognized by the National Park Service (NPS). Camp Coldwater is the last major natural spring in Hennepin County.
Between 1950 to 1991, Camp Coldwater was occupied by the Bureau of Mines – Twin Cities Research Center. The Research Center developed significant mining safety equipment, mining technologies and mineral extraction processes used used around the world. The labs there also analyzed the composition of some of the moon rocks brought to Earth by the Apollo missions. Federal funding for the Bureau of Mines was permanently eliminated in 1996; by 1997 the buildings were vacated and gradually fell into disrepair.
In 2010, the site was renamed Coldwater Spring and management was transferred to the National Park Service as part of the Mississippi National River and Recreation Area. The 12 buildings built for the Twin Cities Research Center on the 27 acre site were removed in 2011 and the land between Fort Snelling and Minnehaha Park was returned to a more wild state.
Restoration and seeding of twelve acres of prairie and one acre of wetlands, began in early 2011 and was largely completed by August 31, 2012. During the course of the restoration more than 1,000 trees, shrubs, grasses and wildflowers were planted on the property. The work to restore Coldwater Spring to its original oak savanna state will continue for many years.