On This Date In Twin Cities History - April 4, 1853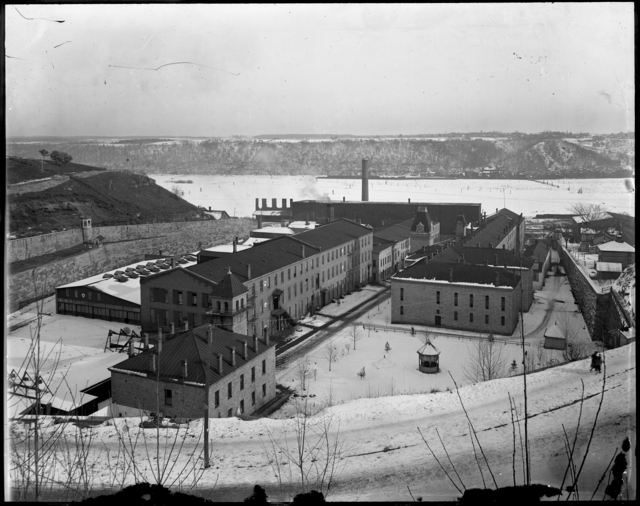 On this date in 1853, Francis R. Delano assumes office as the first warden of the Minnesota Territorial Prison in Stillwater.
Delano's association with the prison actually began during its construction through his employment with the Jesse Taylor Company, the prison's primary contractor.
Designed by architect Jacob Fisher, construction on the prison began in 1851, shortly after Minnesota became a territory. Two years later the facility opened and was in operation from 1853 until 1914 when it was replaced by the current Minnesota Correctional Facility located in Bayport.
Most of the original prison's structures were demolished in 1936, leaving only the 1853 Warden's House and a manual labor complex that had been constructed between 1884 and 1898. The remaining buildings from the labor complex that survived were listed on the National Register of Historic Places in 1982. On September 3, 2002, the three-story factory and a one-story warehouse were destroyed in a massive fire. Subsequently, in 2005 the complex was formally delisted from the National Register.
Today, the only building that remains from the original Minnesota Territorial Prison complex is the two-story, 14-room Warden's House which was first occupied by Delano. Now, the restored house operates as an historic museum run by the Washington County Historical Society.