On This Date In Twin Cities History - March 18, 1911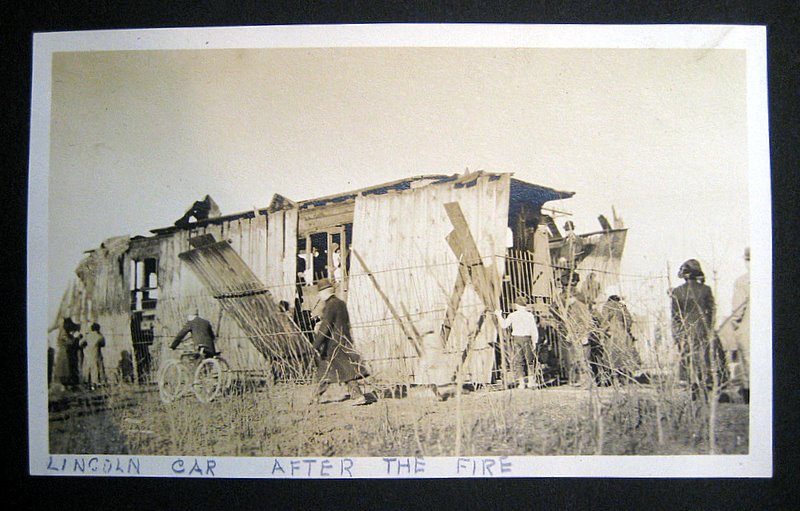 On this date in 1911, a prairie fire started by a group of young boys burning brush and grass in a backyard got out of control and swept through a ten block area of Columbia Heights burning President Lincoln's railroad funeral car in the process.
First used as the private railroad car for Lincoln and his cabinet during the last three years of the Civil War, the car transported Lincoln's body on its trip from Washington, D.C. to Springfield, Ill., where he was buried.
The disinterred coffin of Lincoln's son Willie, who had died in 1862 at age 11 of typhoid fever, was also transported on the train along with his father. The train traveled through 180 cities and seven states, with mourners lining the tracks as it passed.
The car had previously been on display at both the 1899 Omaha World's Fair, as well as in the Lincoln museum at the 1904 St. Louis World's Fair. According to the Minneapolis Tribune (March 19, 1911), Lincoln's railroad funeral car "was considered the most sacred relic in the United States, outside of the famous Liberty Bell."
The car was purchased in 1905 by Twin Cities attorney, real estate magnate and businessman, Thomas Lowry, who oversaw much of the early growth of the streetcar lines in Minneapolis and St. Paul. The Lowry Hill Tunnel and Lowry Hill District were named after him.
Lowry brought the funeral car to Minneapolis and then housed in Columbia Heights. It was visited by hundreds of thousands of Americans who wished to honor Lincoln's memory.
Shortly before the fire, Lowry's heirs had given the car to the Minnesota Federation of Women's clubs. They had intended to move the car to Mendota to be preserved with the old Sibley House as part of a state historical museum.
After the fire, Edmund G. Walton, manger of the Columbia Heights Land Company, allowed the public to take fragments of the car as souvenirs.