On This Date In Twin Cities History - March 11, 1971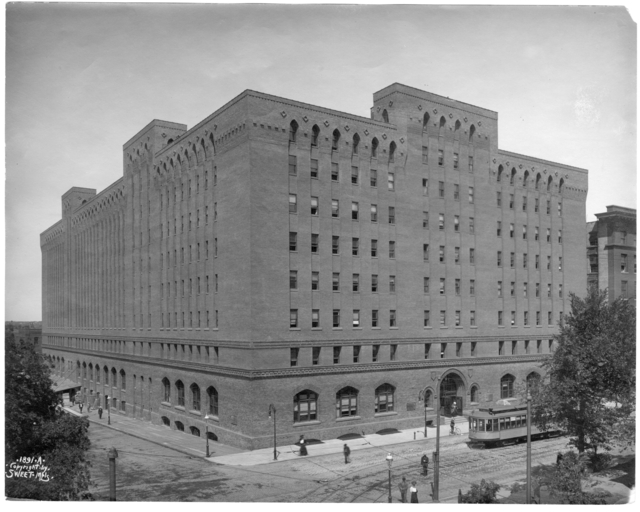 On this date in 1971, Butler Square in Minneapolis' Warehouse District is placed on the National Register of Historic Places.
Built between 1906-1908, the building was originally known as the Butler Brothers Warehouse. The 500,000 square foot warehouse and office building was designed by Harry W. Jones in the Gothic Revival style. The interior of the building was constructed of heavy timber post and beams intended to provide the load support required of a warehouse. The exterior facade is covered in wine-colored brick and features narrow columns of vertically arranged windows.
Butler Brothers was a Boston based wholesaler and mail order business that later established the Ben Franklin variety store chain in 1927. The building served as a distribution center and showroom for the company.
Over time, the congested, urban location and multi-story design rendered the building obsolete as a distribution center. In the 1950's, the Ben Franklin chain used the building for storage and by the 1960's the building was vacant.
In 1971, the building was sold to Washington D.C. based developer Charles Coyer. The building was officially renamed Butler Square the following years. Between 1973 and 1974 the east half of the building underwent a multi-phase renovation, transforming it into an office-retail complex. The centerpiece of the renovation was the addition of the center atrium surrounded by glass-walled offices. The renovation of the west half of the building followed in 1980.
The Butler Square project in the 1970's is considered, by many, to be a catalyst that spurred much of the renovation in the warehouse district that followed.