On This Date In Twin Cities History - March 8, 1947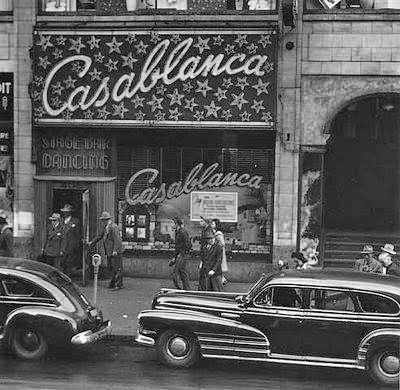 On this date in 1947, FBI agents apprehend Minneapolis bar manager and fugitive, Rubin Shetsky on the outskirts of Los Angeles, California.
Shetsky had been on the run for 18 months after he jumped bond during his trial for the murder of Albert Schneider, a Minneapolis labor organizer for the AFL General Drivers Union 544.
In the early mourning of Friday, July 27, 1945, Schneider was shot dead at the Casablanca Night Club in Minneapolis. Located at 408 Hennepin Avenue, the Casablanca was a downtown Minneapolis club controlled by the mob and managed by Shetsky. Also present at the time of the shooting was Tommy Banks, a known mobster and associate of Isadore 'Kid Cann' Blumenfeld. Banks ran the 'Syndicate' in Minneapolis during the 1940's and 50's.
Shetsky was indicted on charges of second degree murder by the Hennepin County grand jury on August 1, 1945. He was initially denied bail until his trial, which was set for August 23, 1945. Attorney Archie Cary successfully got him a reversal, and he was let out on bail, which he jumped. After being apprehended, Shetsky was first convicted and later acquitted for the shooting.
In 1948, the Casablanca became the Gay 90's Theater Cafe and Cocktail Lounge. The bar's format changed several times over the years since, from a strip club to a disco to a gay bar. Today, the bar still operates in the same location on Hennepin Avenue as the Gay 90s.
Image: Casablanca Nightclub at 408 Hennepin Ave in Minneapolis circa 1940s