On This Date In Twin Cities History - March 4, 1854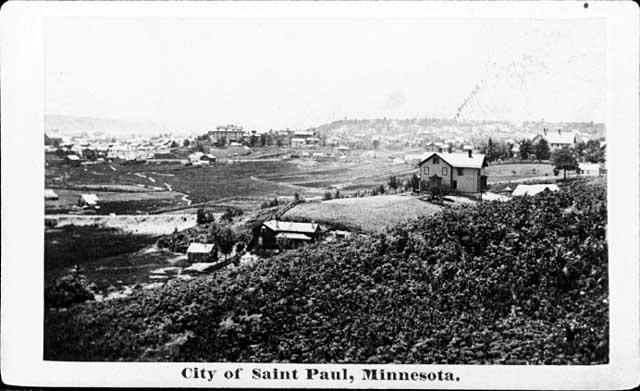 On this date in 1854, the City of Saint Paul is incorporated. At the time, the city had an area of four square miles.
In the early 1800s, fur traders, explorers, and missionaries originally settled in the area that is today Saint Paul, attracted by the protection of nearby Fort Snelling.
In 1841, Father Lucien Galtier was sent to minister to the Catholic French Canadians in the area. He established a chapel on the bluffs above Lambert's Landing that he named for his favorite saint, the Apostle Paul. Galtier intended for the settlement to adopt the name Saint Paul in honor of the new chapel.
The Minnesota Territory was formalized in 1849 and Saint Paul was named its capital. By 1858, when Minnesota became a state, more than 1,000 steamboats were in service at Saint Paul, making the city a gateway for settlers to the Minnesota frontier or Dakota Territory. During this period, Saint Paul was called "The Last City of the East."
Today, the "Saintly City" has a population of over 300,000 (2018) and encompasses over 56 square miles.
Image: City of St. Paul circa 1866 (MNHS)