On This Date In Twin Cities History - March 3, 1849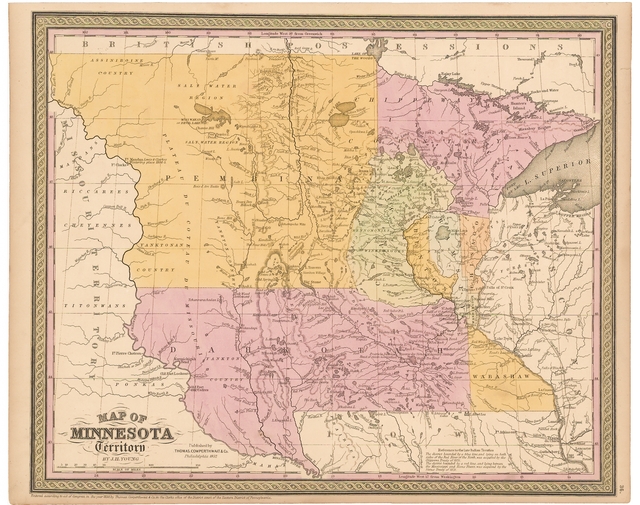 On this date in 1849, the Minnesota Territory is organized. Signed into existence by President James K. Polk, the territory was split from the Wisconsin and Iowa Territories and included present-day North and South Dakota east of the Missouri River, in addition to, what is today the State of Minnesota.
The territory contained three cities: St. Paul, St. Anthony (now part of Minneapolis), and Stillwater. The major territorial institutions were divided among the three: St. Paul was made the capital; St. Anthony was selected as the site of the University of Minnesota; and Stillwater was chosen as the site of the Minnesota Territorial Prison.
Three governors held office while Minnesota awaited statehood: Alexander Ramsey, Willis A. Gorman and Samuel Medary. On May 11, 1858, the eastern portion of the territory was admitted to the Union as the State of Minnesota.
Image: Map of the Minnesota Territory circa 1852 (MNHS)