On This Date In Twin Cities History - March 2, 1878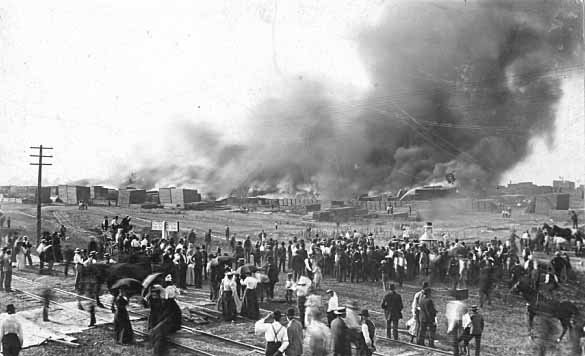 On this date in 1878, the City of Anoka is incorporated. Situated along the east bank of the Mississippi River at its confluence with the Rum River, Anoka has a total area of 7.21 square miles.
The area that Anoka now occupies was first visited by Father Louis Hennepin in 1680. The first permanent settlers arrived in Anoka in 1844. Foremost among them was Joseph Belanger, a fur trader who built a log cabin on the east side of the Rum River near its mouth.
By the mid-1850's, Anoka had grown to include a school, a store and a flour mill. Anoka experienced five major fires between 1855 and 1884 slowing the city's development. The worst fire, which occurred in the downtown area in 1884, destroyed 86 buildings from the Rum River to Third Avenue.
The name Anoka was derived from two Indian words. The native Dakota used A-NO-KA-TAN-HAN, meaning "on both sides", or "from both sides", referring to its location on the banks of the Rum River. The native Ojibwa used ON-O-KAY, meaning "working waters".
Today, Anoka considers itself to be the "Halloween Capital of the World."
Image: Lumberyard fire in Anoka circa 1884 (MHS)