On This Date In Twin Cities History - February 28, 1872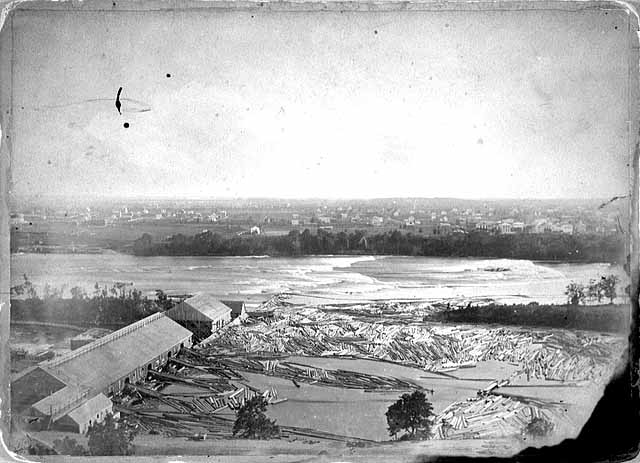 On this date in 1872, the cities of Minneapolis and St. Anthony merge into a single, larger city taking the name "Minneapolis."
Saint Anthony, located on the east side of the Mississippi River, was established in 1848 when Franklin Steele obtained title to the land and constructed a sawmill at St. Anthony Falls. Ard Godfrey, enlisted to supervise the mill, built the first house in St. Anthony that same year. Steele platted a town site for St. Anthony in 1849.
On the west side of the river in Minneapolis, John H. Stevens built the first home there in 1850 and initially platted the city in 1854. Stevens was the first authorized resident in what would become Minneapolis. He was allowed to occupy the site, then part of the Fort Snelling military reservation, in exchange for providing a ferry service to the St. Anthony side of the river.
A city council for the 'new' Minneapolis was organized on April 9, 1872.
Image: Saw mills on east side of St. Anthony Falls circa 1855 (MNHS)