On This Date In Twin Cities History - February 25, 1869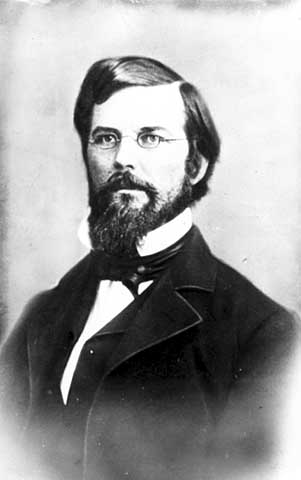 On this date in 1869, the third Governor of the State of Minnesota, Henry A. Swift, dies in St. Peter.
Swift served as governor from July 10, 1863 to January 11, 1864, making his the second shortest term for a Minnesota Governor.
After serving as the third Lieutenant Governor of Minnesota, Swift became governor when Alexander Ramsey resigned during his second term to enter the United States Congress. He was the only Minnesota governor to serve his full term without a Lieutenant Governor.
Swift and his family arrived in Minnesota in 1853, settling first in St. Paul then St. Peter. While in St. Peter, he campaigned, unsuccessfully, to relocate the state capital there. Swift served three terms in the Minnesota Senate and reluctantly campaigned unsuccessfully for the U.S. Senate as well.
He died at his home in St. Peter of typhoid fever at the age of 45, and at the request of his parents was buried in Ravenna, Ohio. Swift County Minnesota was named after him in 1870.
Image: Henry A Swift circa 1863 (MNHS)