On This Date In Twin Cities History - February 24, 1858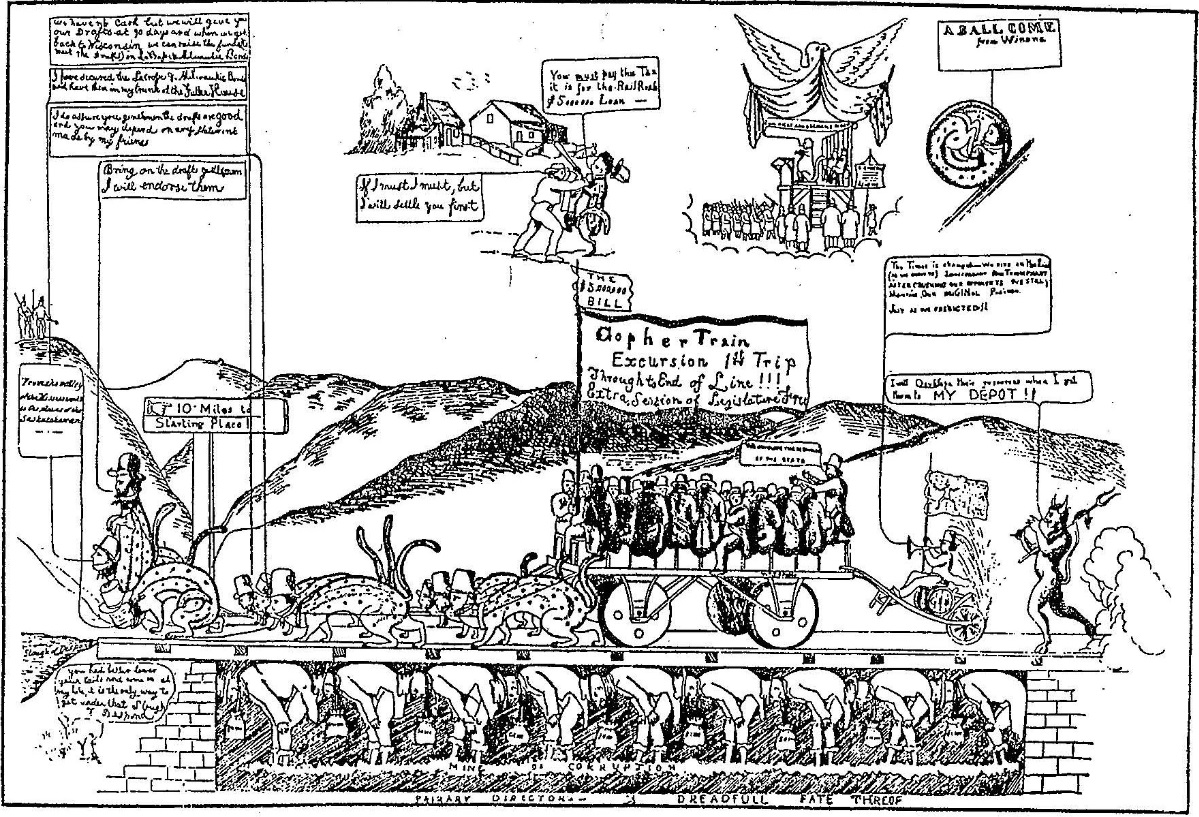 On this date in 1858, Minnesota's nickname as "The "Gopher State" originates from a political cartoon by R.O. Sweeney of St. Paul.
The cartoon ridiculed the passage of a bill by the new Minnesota Legislature that called for issuing $5 million in bonds to assist in the construction of railroads. The intent was that the government would issue the bonds to pay for the railway which would in turn drive prosperity in the state.
Many questioned the idea of loaning money to rich industrial tycoons. The cartoon shows ten men under the tracks with $10,000 bags of gold weighting down their necks, each representing legislators bribed into passing the act. On the tracks is a train of cars drawn by nine gophers with human heads, each representing various advocates of the act.
This widely distributed cartoon is credited with giving Minnesota the nickname of "The Gopher State". Before this, the popular choice was to call Minnesota the Beaver State.
Image: Robert O. Sweeney's 'Gopher Train' cartoon