On This Date In Twin Cities History - February 22, 1980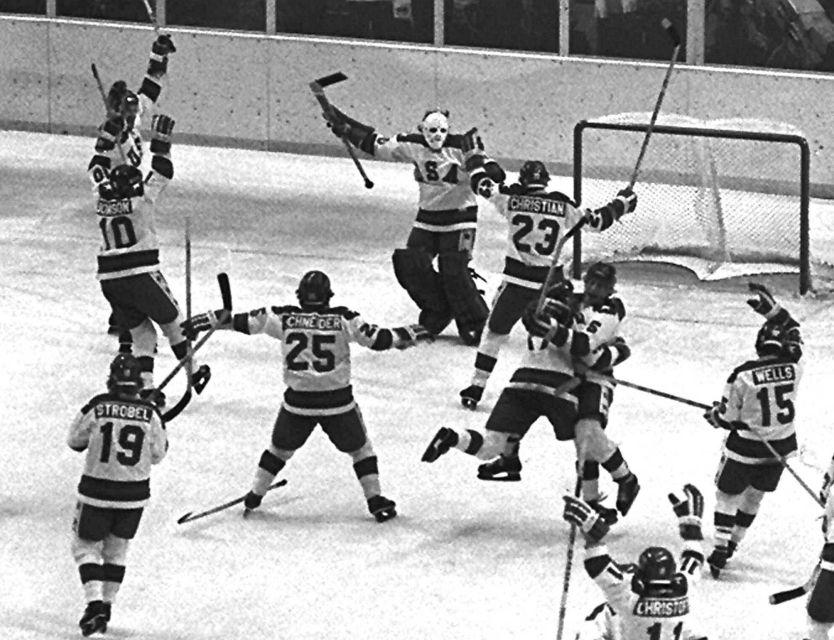 On this date in 1980, the U.S. Olympic hockey team defeated the heavily favored Soviet Union 4-3 in the 'Miracle on Ice' in Lake Placid, New York. The victory came just weeks after the Soviet team had handily defeated the U.S. 10-3 in an exhibition game at Madison Square Garden.
The Soviet Union entered the Lake Placid games as a heavy favorite. They had won the gold medal in the previous four Olympics dating back to the 1964 games. Since their 1960 bronze-medal finish at Squaw Valley, Soviet teams had gone 27–1–1 and outscored their opponents 175–44. In head-to-head match-ups against the United States, the cumulative score over that period was 28–7. The Soviet team had not lost a game in Olympic play since 1968.
Leading up to the Olympics, Soviet club teams went 5–3–1 against National Hockey League (NHL) teams. A year earlier, the Soviet national team had routed the NHL All-Stars 6–0 to win the Challenge Cup.
Of the 20 members on that team, 12 were from Minnesota, as well as, head coach Herb Brooks. While calling the final seconds of the game, sportscaster Al Michaels, picked up on the countdown in his broadcast and delivered the immortal phrase, 'Do you believe in miracles? Yes!" Two days later, the U.S. team would go on to defeat Finland 4-2 to capture the gold medal.
The "Miracle on Ice" game became a symbol of American resolve and pride at a time of uncertainty and growing U.S. and Soviet tensions. The game is considered by many to be the greatest sports moment of the twentieth century.
In 2004, Walt Disney Pictures released the film Miracle about the 1980 Olympic team starring Kurt Russell as coach Herb Brooks. On August 11, 2003, Herb Brooks died tragically in a single car crash on Interstate 35 near Forest Lake, MN. He was sixty-six years old. The movie was released the following February. A credit at the end of the film referring to Brooks states: "He never saw it. He lived it."
Today a 16 foot-tall bronze statue sits outside the Rice Park entrance to the St. Paul RiverCentre as a reminder of Brooks' contributions to the sport of hockey both in the state of Minnesota and around the world. Similar statues also sit outside the SuperRink at the National Sports Center in Blaine and the Herb Brooks National Hockey Center in St. Cloud.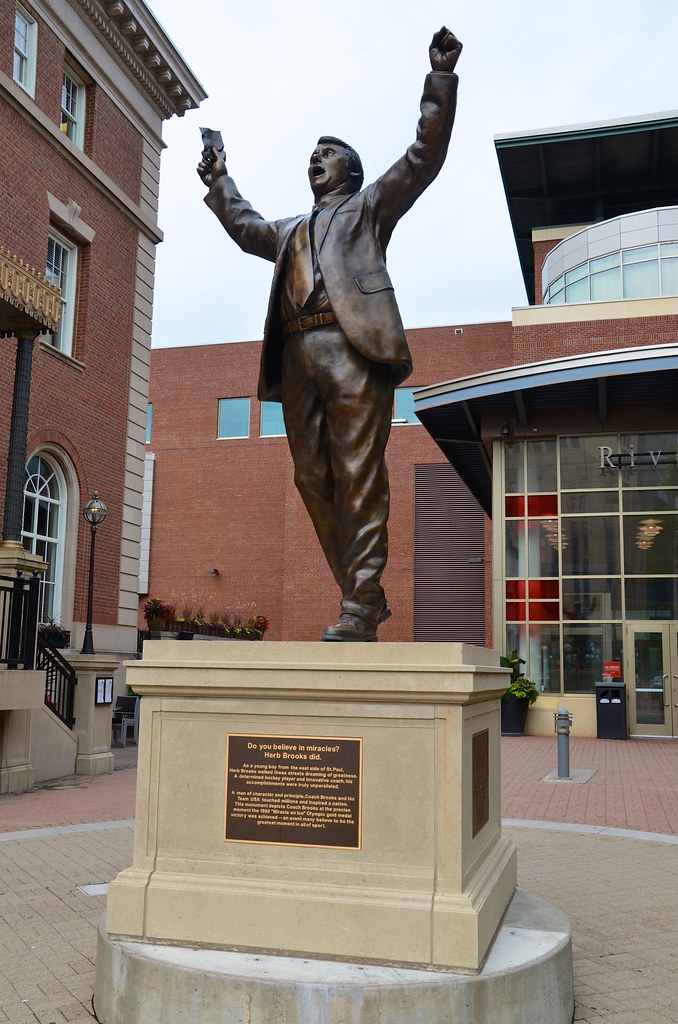 Top Image: The U.S. Olympic Hockey celebrates after their victory over the heavily favored Soviet Union on February 22, 1980 (AP)
Bottom Image: Statue of Herb Brooks outside the Rice Park entrance to the RiverCentre in St. Paul