On This Date In Twin Cities History - February 15, 1978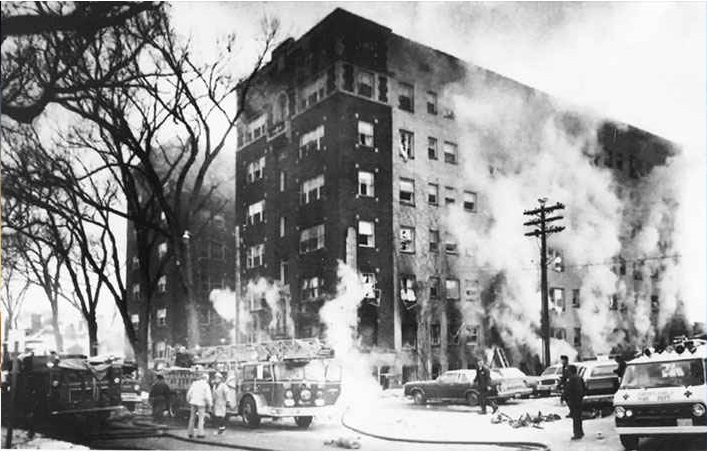 On this date in 1978, more than 70 people are injured in a pair of explosions that gutted much of St. Paul's Commodore Hotel.
The devastating explosions at the residential hotel in the historic Cathedral Hill neighborhood blew holes in walls and tore apart much of the building's interior.
Around 3:45 PM, the first blast started a fire that drew first responders to the scene. A second, more devastating explosion followed 15 minutes later. While a significant number of people were injured, including 43 firefighters, surprisingly no one was killed as a result of the blasts. Investigators determined the cause of the incident to be a natural gas leak.
First opened in 1920, the hotel's famed Art Deco bar was once the site of a basement speakeasy during Prohibition. It was rumored to have been frequented by author F. Scott Fitzgerald, who had lived at the hotel on two different occasions. The bar was remodeled and re-opened in 1934 after Prohibition came to a close. It survived the blasts largely intact.
The damage to the Commodore as a result of the explosions was repaired and today it is home to residential condominiums. The historic bar and restaurant were reopened in 2015.
Image: Commodore Hotel blast on February 15, 1978