On This Date In Twin Cities History - February 14, 1833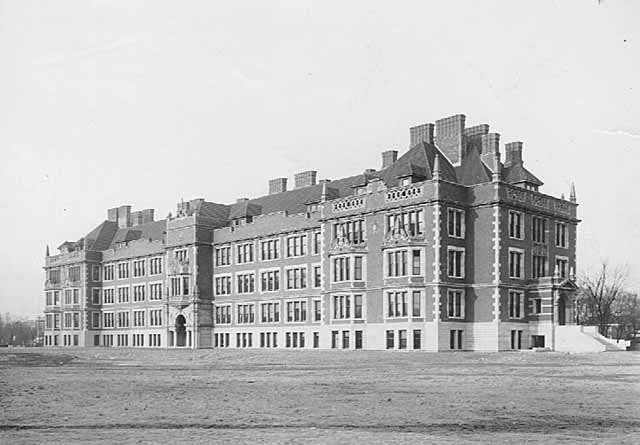 On this date in 1833, William Watts Folwell, the first president of the University of Minnesota, is born in Romulus, New York.
Folwell received his undergraduate degree in 1857 from Hobart College in Geneva, New York and became adjunct professor of mathematics there in 1859. During the Civil War, he served in the 50th New York Volunteer Engineer Regiment where he received the rank of brevet lieutenant colonel of engineers.
In the Fall of 1869, at the age of just 36, Folwell became the University of Minnesota's first President. When he first assumed the presidency, the university consisted of just eight faculty members and 100 students in a single building. He stepped down as president in 1884 but continued to serve the university as the chair of the school's political science department and as the university's librarian until 1907.
That same year, Folwell Hall was built on the University of Minnesota Minneapolis' campus and was named in his honor. Designed in Jacobethan Revival style by renowned Minnesota State Architect Clarence H. Johnston, it was built to house departments displaced after the burning of Old Main in 1904.
In addition to Folwell's prestigious academic career, he also helped found the Minneapolis Institute of Arts and authored a four volume collection on the history of Minnesota. He died in 1929 at the age of 96. Folwell Hall still stands today in the Old Campus Historic District at the University of Minnesota.
Image: Folwell Hall on the University of Minnesota Campus in Minneapolis circa 1910 (MHS)