On This Date In Twin Cities History - February 13, 1906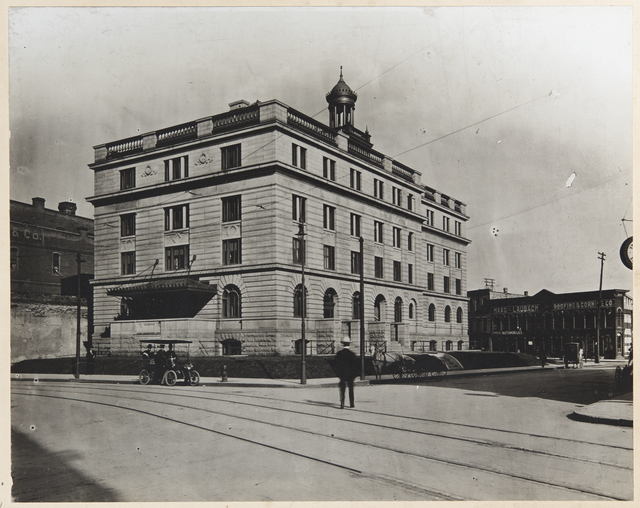 On this date in 1906, the last person executed in the state of Minnesota, William F. Williams, was hanged in the basement of the Ramsey County Jail.
Williams had been sentenced to death for the murder of his friend, 16 year-old, Johnny Keller. Ten months earlier, on April 12, 1905, Williams and Keller had a heated argument at the St. Paul home of Keller's mother. During the exchange, Williams shot both Keller and his mother. Johnny died within twenty-four hours. His mother died eight days later. Williams immediately turned himself in to the authorities and confessed to the murders.
Originally from Cornwall, England, Williams had met Johnny Keller in 1903 when both were hospitalized for diphtheria. They would later go on to develop a romantic relationship. After being released from the hospital, Keller joined Williams as he traveled throughout Minnesota and southern Canada searching for work.
On the day of the execution, a reporter for the St. Paul Daily News slipped into the courthouse to witness the hanging firsthand. When the trap was sprung, Williams fell, stretching the rope to the point that his feet hit the floor. Three Ramsey County sheriff's deputies standing on the scaffold above had to pull the rope while Williams was slowly strangled. The hanging lasted for 14 minutes. Ramsey County Sheriff Anton Miesen had apparently miscalculated how much rope was needed. When the hanging went awry, newspapers reported the story, breaking a state law passed seven years earlier intended to suppress information about executions.
As a result of the botched hanging, Williams was the last person to be executed in Minnesota. Five years later in 1911, the Minnesota Legislature abolished the practice of capital punishment in the state.
Image: Ramsey County Jail circa 1905 (MNHS)